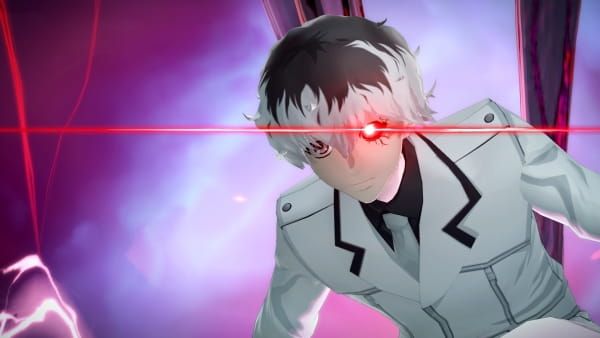 Tokyo Ghoul: re Call to Exist se lanzará para PlayStation 4 el 14 de noviembre en Japón, y para PlayStation 4 y PC via Steam el 15 de noviembre en América y Europa, anunció el editor Bandai Namco y el desarrollador Three Rings.
En Japón, las primeras compras incluirán el "Kaneki Transformation Set" y el "Bonus Mask Set" descargable.
Aquí hay una visión general del juego, a través de Bandai Namco:
Tokyo Ghoul: re Call to Exist es un juego de acción rápida que llevará a los jugadores a un viaje espantoso en el que la supervivencia es el único objetivo. Los aficionados elegirán su bando en la guerra entre Ghouls o Investigadores, cada uno con sus propias habilidades y armas para dominar. Los jugadores usarán su Kagune o Quinque para derrotar a poderosos enemigos, luchando junto o contra amigos a través de partidos en línea donde Ghoul e Investigator luchan por la supervivencia unos contra otros en enfrentamientos repletos de acción de cuatro contra cuatro.