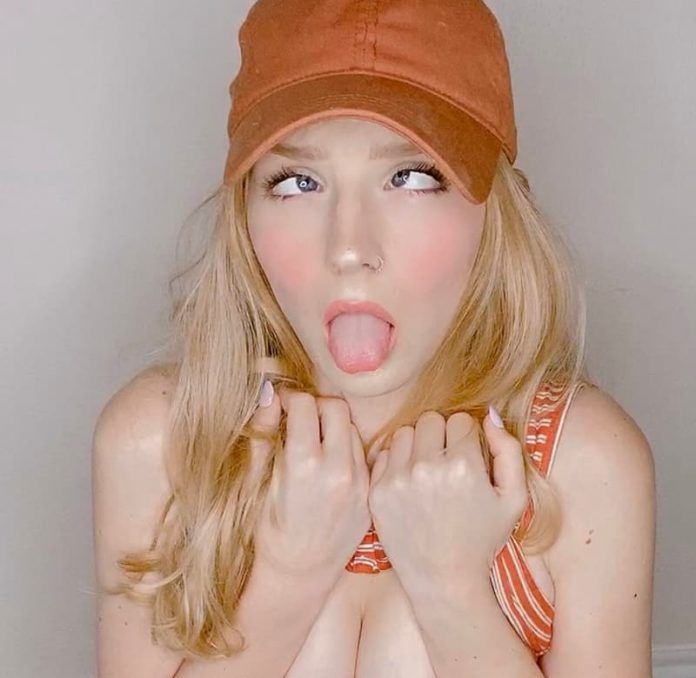 La cosplayer Kiri Hill publicó lo siguiente el 30 de agosto:
Ok i just found out that doing ahegao if you're white is racist, I'm really sorry for being so ignorant for so long. I'll be deleting all my ahegao posts.

— Kiri Hill (@_kirihill) August 30, 2020
"Ok, acabo de descubrir que hacer ahegao si eres blanco es racista, me disculpo por ser ignorante por tanto tiempo, borraré todos mis posts de ahegao"
Resulta que esta cosplayer solía publicar muchas fotos de Ahegao en su OnlyFans.
*Onlyfans es un sitio donde pagas para ver los mensajes de la persona que te gusta.
Y en caso de que no sepas lo que es ahegao, es una expresión de manga/hentai de placer extremo que hacen las mujeres, según lo que vi, empezó a aparecer en el manga en 1999 o antes pero empezó a tomar forma más en la década de 2000, y se convirtió en meme, Kizuna Ai hizo ahegao una vez en un video:
En un hilo, Kiri explicó que debido a que es mestiza (madre india y padre americano), vio mucho racismo hacia su madre y que como ahora tiene muchos seguidores, quiere dar voz a estos problemas sociales y que no hará más fotos con ahegao:
Okay, didn't expect my tweets to be screenshotted and posted to a meme page. I did read a lot of the comments, and I wanted to address a few things. (1/7)

— Kiri Hill (@_kirihill) August 30, 2020
Entonces… ¿de dónde vino eso?
De una mujer de Filipinas de nick Salomé, que también publica fotos en Onlyfans, esta mujer hizo un hilo de Twitter hablando porque el Ahegao es malo.
Según las capturas del hilo, ya que Salomé privó al perfil, por si no entiendes el inglés, en resumen dijo:
Lo que los no asiáticos (específicamente los blancos), no deben hacerlo porque desempodera a las mujeres asiáticas. Que Ahegao representa lo "peor de las mujeres asiáticas sumisas", lo cual es hecho por mujeres menores de edad en el manga… etc… etc…
JESUS CHRIST

SHUT UUUUUUUUUP pic.twitter.com/9xZPPPJo7m

— Poe's Law = King Flex (@undeadscribe) August 30, 2020
Los japoneses comentaron y mucha gente comentó que esto es una de las cosas más estúpidas que han visto.
A las pobres le explotará la cabeza cuando se enteren que una compañía china registró la palabra Ahegao tanto en EE.UU. como en Japón para ganar dinero.