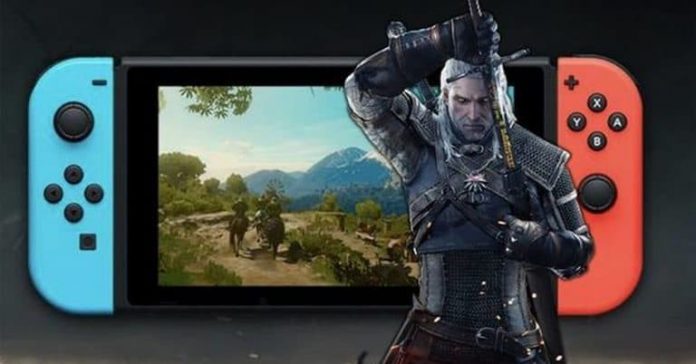 La versión para Nintendo Switch de The Witcher 3: Wild Hunt Complete Edition se lanzará el 15 de octubre.
CD Projekt RED lo anunció durante la presentación de Gamescom 2019 Opening Night Live.
El RPG de acción de mundo abierto está disponible actualmente para PlayStation 4, Xbox One y PC.
Aquí hay una visión general del juego, a través de CD Projekt RED:
Ganador de más de 800 premios, incluyendo 250 premios Juego del Año, The Witcher 3: Wild Hunt es un juego de rol ambientado en un fantástico mundo abierto lleno de aventura, peligro y misterio. Como Geralt de Rivia, un cazador de monstruos profesional, los jugadores deben buscar al Niño de la Profecía, una poderosa entidad que puede hacer que el mundo se desplace hacia la destrucción. En el camino, el brujo se encontrará no sólo con enemigos poderosos, sino también con decisiones difíciles, cuyas consecuencias se dejarán sentir a lo largo de la épica narrativa del juego.
The Witcher 3: Wild Hunt Complete Edition para Nintendo Switch, que se lanzará este año tanto digitalmente como en tiendas, viene con el juego base, así como con cada pieza de contenido adicional que se haya lanzado. Esto incluye las dos expansiones de la historia, Corazones de Piedra y Sangre y Vino, así como los 16 DLC gratuitos. En total, la Edición Completa ofrece más de 150 horas de juego, por primera vez jugables verdaderamente sobre la marcha. El juego está siendo portado a Nintendo Switch por Saber Interactive en estrecha colaboración con CD Projekt RED.
Además de la tarjeta de juego que contiene todo el contenido de la Edición Completa, la caja también viene con un juego de objetos físicos: El compendio del Universo Brujo, el mapa del juego y las pegatinas.
The Witcher 3: Wild Hunt es el primer juego de la franquicia que sale a la venta en una consola Nintendo, presentando la serie a un público totalmente nuevo, además de dar a cualquiera que ya haya jugado a la aventura final de Geralt of Rivia la oportunidad de experimentarlo de nuevo sobre la marcha. El lanzamiento del juego en Nintendo Switch también consolidará la posición de Wild Hunt como el título más vendido de la franquicia, que actualmente representa más de la mitad de los 40 millones de copias vendidas de la serie.
Gameplay