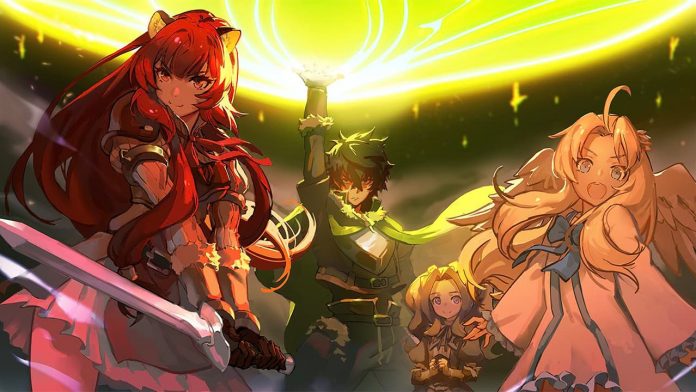 La adaptación al anime de la novela Tate no Yuusha no Nariagari (The Rising of the Shield Hero) fue tan exitosa que pronto se anunciaron dos temporadas más y su productor, Junichiro Tamura, habló no sólo porque decidieron animar la serie, sino también porque fue uno de los mayores desafíos que encontraron.
Dijo Tamura:
Quería animar la novela porque es interesante y ya es apreciada en Norteamérica. El título tiene muchos personajes, y el escenario cambia frecuentemente a medida que los personajes, incluyendo a Naofumi, continúan viajando. Estas condiciones requirieron mucho trabajo a la hora de crear animaciones, pero Kinema Citrus hizo un trabajo increíble con toda su energía y recursos, creo que funcionó muy bien. Por cierto, diría que este título es uno de los más difíciles de crear/producir. Cuanto más tenemos personajes diferentes y más van a diferentes lugares, como ciudades, mazmorras e islas, etc., tenemos que crear cada uno de estos ambientes, respectivamente.
La primera temporada de Tate en Yuusha no Nariagari (The Rising of the Shield Hero) se estrenó en la televisión japonesa en enero de este año y contó con 25 episodios producidos por el estudio Kinema Citrus, la dirección es de Takao Abo (Norn9), el guión es de Keigo Koyonagi (Regalia: Las Tres Estrellas Sagradas) y el diseño del personaje es de Masahiro Suwa (director de animación de Chaika the Coffin princess).
Naofumi Iwatani, es un otaku poco carismático que ocupa sus días con juegos y manga, de repente se encuentra en un universo paralelo! Descubre que es uno de los cuatro héroes equipados con armas legendarias y encargados de salvar al mundo de su destrucción. Como el héroe del escudo, el más débil de los héroes, no todo es lo que parece. Naofumi pronto se quedará solo, sin dinero y traicionado. Sin nadie a quien recurrir, y sin un lugar donde correr, sólo obtiene su escudo. Ahora, Naofumi debe levantarse para convertirse en el legendario héroe del escudo y salvar al mundo!