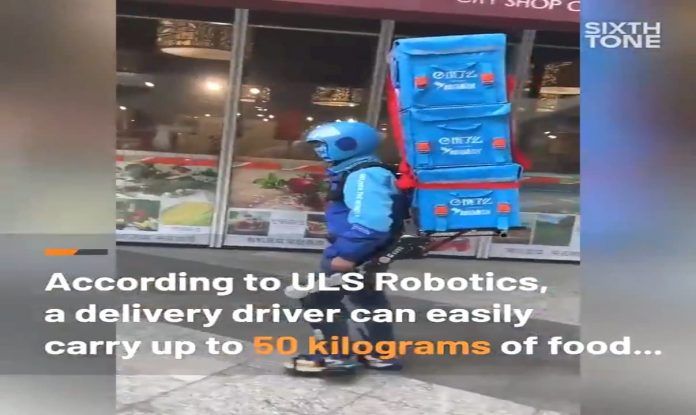 El productor de videojuegos Hideo Kojima no puede dejar de predecir el futuro cercano ya que China ha desarrollado un exoesqueleto especial que ayuda a los repartidores a levantar y transportar pesos pesados con facilidad, muy parecido a los de su último juego Death Stranding.
El innovador exoesqueleto (desarrollado por ULS Robotic) está siendo probado por la aplicación de entrega de comida china Ele.me con el único propósito de facilitar la carga de trabajo de los repartidores en todo el país. Con el uso del sistema de exoesqueleto, sus usuarios pueden cargar hasta 50 kilogramos de peso sin problemas al subir o bajar pendientes u otros terrenos gravosos.
El exoesqueleto en acción, ayudando a transportar cargas pesadas:
Straight out of a video game: China's ubiquitous food-delivery app https://t.co/O6kOT9RrJG caught the Chinese internet's attention this week after testing a powered exoskeleton for its couriers. The exoskeleton endows the wearer with the strength to carry up to 50 kg with ease. pic.twitter.com/4elmxRhLDU

— Sixth Tone (@SixthTone) April 30, 2020
Sólo el tiempo dirá si el instrumento de amplificación física se pondrá de moda, pero teniendo en cuenta su país de origen, algunos pueden sospechar que el dispositivo puede resultar contraproducente, como se conoce a algunos productos de "calidad china".