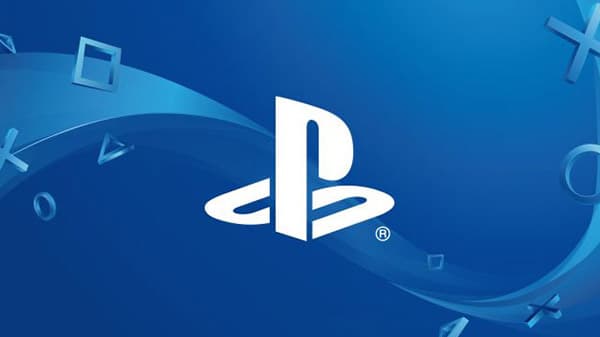 La próxima generación de PlayStation se llama oficialmente PlayStation 5 y se lanzará en las vacaciones de 2020, anunció Sony Interactive Entertainment.
En un artículo recientemente publicado de Wired, Sony compartió más detalles sobre la plataforma con un enfoque específico en su nuevo controlador:
PlayStation 5 es compatible con el ray-tracing. Esto no es un arreglo a nivel de software. "Hay aceleración de trazado de rayos en el hardware de la GPU", dijo el arquitecto de sistemas Mark Cerny, "que creo que es la declaración que la gente estaba buscando".
Los juegos físicos utilizarán discos ópticos de 100 gigabytes, que se insertan en una unidad óptica que también funciona como un reproductor de Blu-ray de 4K.
La instalación del juego es obligatoria, pero un poco diferente a la instalación del juego en PlayStation 4. La instalación y el desmontaje es un proceso más configurable. "En lugar de tratar los juegos como un gran bloque de datos, estamos permitiendo un acceso más detallado a los datos", dijo Cerny. Por ejemplo, es posible que puedas instalar sólo la campaña multijugador de un juego y dejar para más adelante la campaña para un solo jugador. O instálalo todo y borra la campaña para un jugador cuando hayas terminado.
La interfaz de usuario ha sido completamente renovada. "Aunque será bastante rápido para arrancar los juegos, no queremos que el jugador tenga que arrancar el juego, ver qué pasa, arrancar el juego, ver qué pasa", dijo Cerny. "Los servidores de juegos multijugador proporcionarán a la consola el conjunto de actividades combinables en tiempo real. Los juegos para un solo jugador te proporcionarán información sobre las misiones que podrías hacer y las recompensas que podrías recibir por completarlas, y todas esas opciones estarán visibles en la interfaz de usuario. Como jugador, te metes en lo que quieras".
El mando de PlayStation 5 se parece al DualShock 4, pero tiene un pequeño agujero en él, del que Cerny dijo que se hablará más adelante. Una de sus nuevas características son los "gatillos adaptativos", que ofrecen diferentes niveles de resistencia, y pueden hacer que disparar un arco parezca auténtico, ya que la tensión aumenta a medida que se tira de la flecha hacia atrás, o hacer que disparar una ametralladora sea diferente a disparar una escopeta. También tiene retroalimentación háptica "mucho más capaz" que los motores de retumbar de los controladores de corriente, con actuadores de bobina de voz "altamente programables" en las empuñaduras izquierda y derecha del controlador.
Sony demostró las características del controlador con demostraciones de Astro Bot: Misión de Rescate y Gran Turismo Sport. Aquí están las impresiones de Wired:
Astro Bot: Misión de Rescate – "Pasé a un personaje a través de un nivel de plataforma con varias superficies diferentes, todas las cuales ofrecieron experiencias táctiles distintas y sorprendentemente envolventes. La arena se sentía lenta y atascada; el lodo se sentía lento y empapado. En el hielo, una respuesta de alta frecuencia hizo que los palillos de pulgar realmente se sintieran como si mi personaje se deslizara. Saltando a una piscina, sentí la resistencia del agua; en un puente de madera, una sensación de rebote".
Gran Turismo Sport – "Conduciendo por la frontera entre la pista y la tierra, pude sentir ambas superficies. Al hacer lo mismo en la misma pista utilizando un DualShock 4 en una PS4, esa sensación desapareció por completo. No es que la retroalimentación del viejo estilo de rumble palideciera en comparación, sino que no había retroalimentación en absoluto. Las pruebas de usuario han demostrado que los comentarios de los usuarios eran demasiado agotadores como para utilizarlos continuamente, por lo que la versión publicada de Gran Turismo Sport simplemente no los utilizaba".
El mando de la PlayStation 5 utiliza un conector USB de tipo C para la carga y tiene una batería de mayor capacidad. Aunque es un poco más pesado que el DualShock 4, seguirá siendo un poco más ligero que el actual controlador de Xbox "con pilas".
Varios estudios ya tienen kits de desarrollo de PlayStation 5, y los prototipos de controladores comenzaron a lanzarse más recientemente.
Los desarrolladores de Shadow of the Colossus, Bluepoint Games, está trabajando en un título para PlayStation 5. "Estamos trabajando en uno grande ahora mismo", dijo el presidente de Bluepoint Games, Marco Thrush. "Te dejaré averiguar el resto." Y añadió: "El SSD me tiene muy entusiasmado. Ya no es necesario hacer hackeos de juego para ralentizar artificialmente a los jugadores, encerrarlos detrás de las puertas, o algo por el estilo. En los tiempos de los cartuchos, los juegos solían cargarse instantáneamente; estamos volviendo a lo que solían ser las consolas".
Mientras que PlayStation 5 está a más de un año de distancia, el presidente y CEO de Sony Interactive Entertainment, Jim Ryan, dijo en un artículo publicado en el blog de PlayStation que todavía hay "muchas experiencias de éxito de taquilla en PS4, incluyendo Death Stranding, The Last of Us Part II, y Ghost of Tsushima".