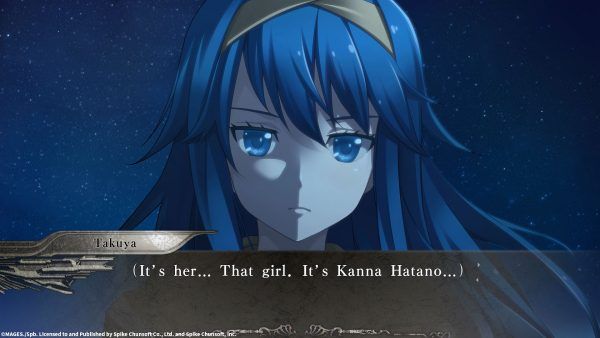 Gematsu tuvo recientemente una breve charla con Makoto Asada, productor del próximo remake de la clásica novela visual de ciencia ficción YU-NO: A Girl Who Chants Love at the Bound of this World, quien compartió algunos detalles sobre cómo surgió el remake, su estilo visual y qué otras novelas visuales clásicas le gustaría ver de vuelta.
–YU-NO salió por primera vez para PC-9801 en 1996. El remake se anunció 18 años después, en 2014. ¿Por qué era entonces el momento adecuado para un remake?
Makoto Asada: "Lo anunciamos en ese momento porque recibimos los derechos de la editorial original, ELF Corporation, y finalizamos el proceso de transferencia en torno a la temporada del Comiket.
"Debido al fallecimiento de Kanno, el escritor y productor original, dudaban en continuar con el proyecto, pero en lugar de permitir que perdiera su reconocimiento, queríamos que fuera llevado a cabo por aquellos que tenían una conexión con el juego. Así es como avanzó la transferencia".
-La narrativa de YU-NO es a menudo muy apreciada, incluso citada como inspiración para el propio Steins;Gate de 5pb. ¿Qué tiene la historia que hace a YU-NO tan especial?
Asada: "Creo que para su época, el Auto Diverge Mapping System (A.D.M.S.) es una idea revolucionaria para un juego de aventura. Muestra visualmente la historia dividida, que le permite ver la trayectoria de la historia, añadiendo un factor de exploración similar a un RPG".
-Navegando por los foros y comentarios de los juegos, algunos fans están preocupados por el cambio de estilo de arte en el remake. ¿Qué se hizo para determinar el estilo correcto para el remake de un clásico de la novela visual?
Asada: "En primer lugar, la decisión de crear un anime ya estaba tomada cuando decidimos hacer un remake del juego. Parte de la razón por la que cambiamos el estilo de arte fue porque queríamos algo que fuera más fácil de transferir al medio anime. Esperaba que hubiera usuarios que prefirieran el estilo de arte original, pero pensé que sería difícil como empresa devolverlo a la misma estética que hace 20 años.
"Para honrar y recordar los buenos recuerdos del juego original, añadimos la banda sonora original a nuestra edición limitada. Estamos planeando añadir una banda sonora de cinco discos a los Estados Unidos y Europa también, así que espero que los usuarios lo disfruten".
-Vienes de una historia de shoot'em ups en Cave antes de unirte a 5pb. en 2013. ¿Cómo te preparó tu experiencia pasada para producir el remake de YU-NO?
Asada: "Hemos creado 8-BIT YU-NO's Great Adventure, que se incluye como bono para la Switch Day 1 Edition, como un juego de disparos con desplazamiento lateral. Creo que hicimos un gran trabajo incorporando el mundo de YU-NO, así que por favor inténtalo".
-Con un resurgimiento de novelas visuales clásicas como YU-NO, Eve, Desire, y Doukoku Soshite…, ¿qué otras novelas visuales del pasado te gustaría ver llevadas a la era moderna?
Asada: "Mi respuesta número uno es Famicom Tantel Club…. Sin embargo, cuando se publique este artículo, estoy seguro de que se me habría anunciado que se me ha concedido el privilegio de trabajar en él". (Nota del editor: Fue anunciado.) Así que como voy a trabajar en el título que me gustaría que me devolvieran, mi segunda opción es el Yuyuki de Nintendo. Tengo curiosidad por ver cómo pueden devolver a ese excéntrico personaje de Sanzo a la era moderna. (Risas.)"
-¡Gracias por tu tiempo, Asada-san!
YU-NO: A Girl Who Chants Love at the Bound of this World sale para PlayStation 4 y Switch el 1 de octubre en Norteamérica y el 4 de octubre en Europa, y para PC via Steam el 1 de octubre en todo el mundo.