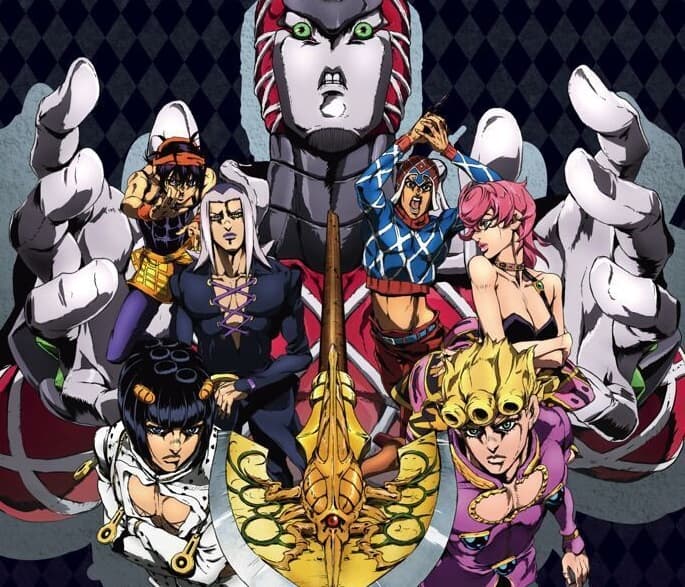 La nueva cosecha de calendarios de este año es impresionante. Es casi como si hubieran preguntado qué series de anime han sido especialmente queridas por Internet durante todo el año y hubieran elegido esos para hacer los calendarios.
¡Ordena el tuyo antes del 10 de octubre, y obtén un descuento del 22%!
¿Por qué comprar ahora un calendario?
Es bastante difícil conseguir stock de calendarios a medida que el año se acerca, y a veces no se puede conseguir el stock hacia el final, así que pedirlo temprano te puede ahorrar un disgusto. Y con un descuento del 22% hasta el 10 de octubre, ¡ahorra en los calendarios que desees en tu pared! Los calendarios no serán descontados después de este punto.
¿Cómo se imprimen los calendarios japoneses?
Los calendarios japoneses son positivamente hermosos, impresos en hojas de papel gigantescas del tamaño de un póster que son brillantes y relucientes.
¿Cómo se envían los Calendarios Anime?
Se envían a salvo en tubos de transporte. Los calendarios de escritorio más pequeños incluyen bandejas de entrada. Algunos calendarios planos, como el grande de Studio Ghibli, se envían en hojas planas de cartón para su protección.
¿Por qué no muestran las páginas internas?
Estos nunca se publican con antelación, y los fans, por desgracia, necesitan confiar en que los estudios de animación harán lo correcto por ellos, dándoles un gran arte dentro de cada calendario. Si los fans esperan a que lleguen los calendarios reales, será demasiado tarde en la temporada para obtener los calendarios que deseas.
¿Por qué comprar calendarios de anime?
Obviamente, es una forma de apoyar a los estudios que hicieron el impresionante anime que a todos nos ha encantado, y agradecerles por su duro trabajo. Muchos fans ven anime a través de medios menos que legales, y creo que comprar los calendarios de los animes que te encantaron es una buena manera de equilibrarlo.
Así que aquí vamos con las selecciones para los mejores 24 calendarios de anime de 2020….
¿Qué sería de un nuevo año sin un calendario de One Piece? Este se ve muy bien, celebrando el 20 aniversario del anime. ¡Recoge el tuyo ahora!
Uno de los mejores anime comedia del 2020 fue Kaguya-sama: Love is War, un chico y una chica en una escuela secundaria de alto grado que están enamorados el uno del otro, pero cada uno quiere obligar al otro a confesar primero su amor. Un anime genial, y ahora puedes disfrutar del calendario 2020!
La epopeya acabó recientemente con el arco Golden Wind de Jojo, y fue realmente increíble. Disfruta del arte original de todos los personajes de este calendario de gran tamaño. Esta es una joya rara ya que no hay mucha mercancía de Jojo en el mercado.
Attack on Titan nos ha impresionado como un espectáculo realmente excepcional que ha contado constantemente una historia de calidad. Asegúrate de recoger el calendario!
¡El calendario 2020 de Dragon Ball Super es el calendario de la infancia!
Otro  isekai muy divertido fue The Rising of the Racoon Girl, es decir, Tate no Yuusha, que nos cautivó con sus personajes y su acción. El calendario 2020 es un calendario que tienes que tener si o si!
El calendario para los fans de SAO. Ahora viene la segunda parte de Alicization, Link Start!
Incluso tenemos un calendario de Senko-san este año! ¡Es como en Navidad! Asegúrate de pedir el calendario de Senko-san ahora!
El calendario de los bomberos de moda. ¡Apaga el fuego con más fuego!
El calendario 2020 de Accelolita! Analiza vectores y saca tu risa más hermosa con su calendario en tu pared.
¿Ves lo que quiero decir con que esta es la mejor temporada del calendario de anime? Incluso tenemos un calendario para Wataten, un anime sobre una universitaria que desarrolla una atracción por una de las amigas de su hermana. La dosis ded kawaiiosidad es este año (con permiso de Uzamaid)
El calendario de Boku no Hero Academia que todo fan tiene que tener. Su cuarta temporada está a la vuelta de la esquina!
¿Cuál es el mejor anime isekai? Es muy difícil elegir uno solo, pero nos encantó el excepcional That Time I Got Reincarnated as a Slime. Disfruta de todos los grandes personajes con este gran cartel-calendario durante todo el año, mientras esperas la próxima temporada!
La última película de Evangelion está llegando! Y puedes celebrarlo con el nuevo Calendario Evangelion 2020. Este será un buen año, puedo sentirlo ya….
¿Necesitas otro anime isekai en tu pared? El calendario de Konosuba parece que va a ser muy bueno, igual que todos los años. Disfruta de Kazuma, Aqua, Megumin, Darknesss, Yunyun y todos los demás en tu pared, en una impresión brillante y vibrante.
Una de las temporadas de anime más adoradas de los últimos años ha sido YuruCamp, cinco chicas guapas que descubren las alegrías de acampar en el invierno alrededor del monte Fuji. ¡Celebra la segunda temporada con las chicas del YuruCamp durante todo el año!
Esperamos tanto tiempo por más Danmachi, alias Is It Wrong to Try and Pick Up Girls in a Dungeon? pero finalmente conseguimos esa amada segunda temporada. Ahora emociona a todos los personajes en gran formato visual en el nuevo calendario.
Re:Zero tendrá una nueva temporada pronto, y podrás celebrar con todos tus personajes favoritos en este gran y lustroso calendario.
El calendario que siempre consigo para mí, cada año, el calendario masivo de Studio Ghibli que muestra 12 páginas separadas, cada una con una ilustración original de una película de Ghibli. Debido a que estas ilustraciones son originales, creadas por la empresa para el calendario, son verdaderos tesoros, ya que a veces amplían el canon oficial de nuestras queridas películas mostrando a los personajes desde ángulos ligeramente nuevos y en situaciones nuevas. Un autentico MUST si eres fan de este gran estudio.
El calendario de Kenja no Mago. Otro de los muchos isekais que llegaron este año. Te haya gustado el anime o no, puede valer la pena solo por las waifus.
También hay nuevas Strike Witches en camino, lo que significa que necesitaremos grandes ilustraciones de nuestros personajes favoritos en nuestra pared para ayudarnos a ponernos de humor.
¿Quién iba a pensar que un gran anime como Fruits Basket se podría rehacer desde cero, y que sería tan bueno? Si te ha encantado esta nueva versión, asegúrate de tener su calendario!
Hatsune Miku estaba haciendo de idol virtual, pero todos esos YouTubers virtuales llegaron, y la amaremos para siempre. Ordena el calendario Racing Miku ahora! (Sí, Hatsune Miku no es "anime".)
Otro calendario se ha vendido durante años y años es el calendario Yotsubato, con un arte que siempre consigue hacernos sonreír. Ordena tu calendario Yotsubato ahora!