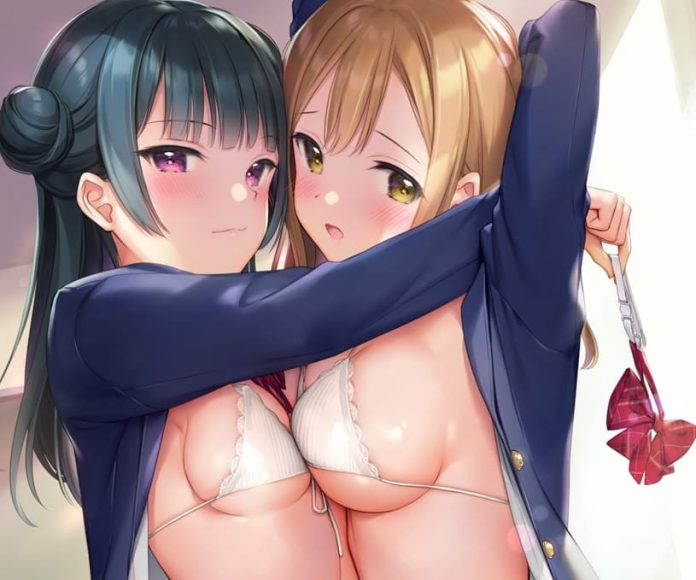 La pornografía japonesa y el hentai podrían por fin ver su censura completamente eliminada de una vez por todas, ya que se dice que el Código Penal 175 (la ley que exige la censura de la pornografía) está siendo revisado por los políticos, aunque algunos han sugerido que esto no será una tarea muy simple.
Taro Yamada, un miembro de la Cámara de Consejeros que también es conocido por luchar contra la censura del anime y el manga, se dice que está negociando con la policía y otras partes involucradas para legalizar la erótica 2D sin censura y la pornografía real.
Algunos creen que este esfuerzo es bastante arduo debido a una miríada de cosas que deben ser consideradas – una larga serie de tweets del CEO de Irodori Comics discutiendo estas noticias y compartiendo su opinión sobre el asunto:
The biggest obstacle would be whether companies WILL implement the changes.

In Japan, the Japanese PTA is an incredibly powerful lobbying group and their voices are well heard in the media. Some would even say that they are as influential as the NRA.

4/25

— On Takahashi (高橋温) (@OnTakahashi) November 18, 2019
Los políticos que desean enmendar el Código Penal 175 están discutiendo actualmente sus opciones con la policía y otros partidos. Aunque esto parece una gran victoria para aquellos que quieren ver píxeles y mosaicos eliminados del porno japonés y del hentai, esta puede ser una dura batalla.
El mayor obstáculo es si las empresas realmente implementarán los cambios, ya que la PTA japonesa es increíblemente fuerte y sus voces se escuchan bien en los medios de comunicación.
Probablemente la primera voz que se pronunciará en contra de la abolición de la censura provendrá de la PTA. La situación es complicada porque en Hentals tenemos Shotas y Lolis y esto puede ser usado como arma por ellos.
Esto puede hacer que el "asesinato de reputación" sea increíblemente fácil en Japón, cualquiera que aparezca luchando por la "libertad de expresión" será condenado y criticado en las redes sociales, y difícilmente los padres apoyarán que aparezca una vagina 2D sin censura en las mentes de los niños.
Para los políticos esto podría ser un suicidio en la vida política, ya que se considera que apoyan a los "pervertidos" que quieren pornografía infantil sin censura (los medios de comunicación se centrarán en Shotas y Lolis para los títulos).
刑法175条のアダルト作品の修正について。社会法益から個人法益に変えていくことで、非実在2次元や本人同意の性器の無修正表現が違法とならないよう警察や関係各所とネゴシエーション中とのこと。リアル未成年、本人非同意、青少年の視聴は引き続き違法の方向。#山田太郎のメディアフォーラム pic.twitter.com/9wCPU5a72N

— 炬燵どらごん⋈ (@okotatsudoragon) November 17, 2019

Mientras que en los Estados Unidos la libertad de expresión es algo grande, en Japón la supresión de su expresión es parte de la cultura.
En todas las esferas de la vida japonesa hay cosas que se deben y no se deben decir. Nos referimos a esto como "leer el aire". Para ser un "buen" ciudadano de Japón, hay que saber lo que tienen que decir en diferentes situaciones. Esto significa que la "censura" está arraigada en la cultura japonesa.
Digamos que la ley ha cambiado realmente, no hay garantía de que las empresas vayan a publicar pornografía sin censura, y la PTA y otras organizaciones, habiendo "perdido la batalla" en la esfera política, van a atacar a las empresas.
Los 3 mayores distribuidores de hentai en Japón (DMM, Melonbooks y Toranoana), tienen negocios "limpios" y empresas matrices. Todo lo que se necesita es una "carta de protesta" o un medio social bien organizado que explote en la página de Twitter de la empresa o en los medios de comunicación, para asustar a los accionistas y a los miembros de la junta directiva y no lanzar un hentai sin censura. Japón es un país MUY sensible a la imagen pública.
Para darte una idea, todo el equipo de rugby de Toyota Verblitz fue prohibido porque UN tipo fue sorprendido fumando un porro.
El lado de los actores pornográficos
Otra cosa que la gente no considera son los actores y actrices pornográficos, muchos de ellos son amables y sonrientes todo el tiempo, pero no todos querían ese trabajo. Las deudas y otras situaciones pueden haberlos llevado a tomar esa decisión.
Hay un movimiento que busca que los videos de actores porno retirados sean retirados de la industria. Como la búsqueda de imágenes es mega fácil en Internet hoy en día, muchas ex actrices porno sufren de doxxing cuando comienzan una nueva vida lejos del porno.
La industria del porno y las compañías obviamente lucharon contra ello. Ellos creen que cualquier pornografía que se haga nunca debe ser excluida. Pero muchas de las mujeres que aceptaron aparecer en la pornografía no siempre estaban en una situación financiera para decir que no.
Así que corre el riesgo de que las actrices no quieran que se retiren los mosaicos de sus películas, y corre el riesgo (si se aprueba la ley) de que las compañías obliguen a las actrices a dar su consentimiento, lo que generaría escándalos y demandas judiciales.