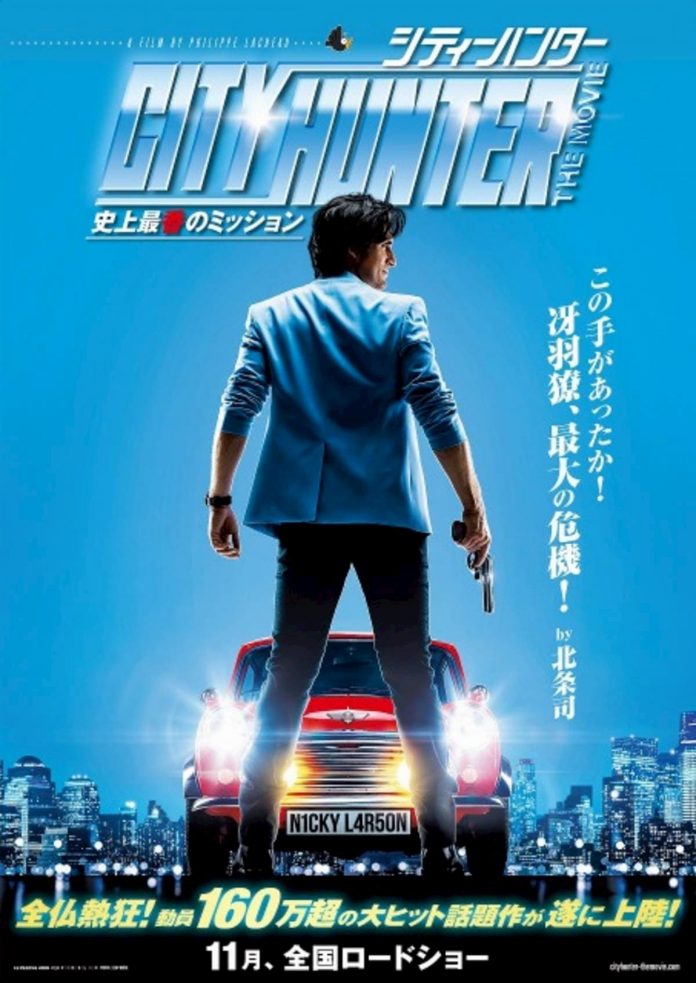 La página web oficial japonesa de Nicky Larson et le Parfum de Cupidon (Nicky Larson y el Purfume de Cupido), la película live action francesa del manga City Hunter de Tsukasa Hojo, reveló el viernes que la película se estrenará en Japón el 29 de noviembre.
La película tiene el título japonés City Hunter the Movie: Shijō Saikō no Mission (City Hunter the Movie: The Most Aromatic Mission Ever) – un triple juego de palabras sobre la palabra japonesa saikō (el más grande), kōsui (perfume que es clave para la trama de la película), y la heroína Kaori. Nicky Larson es el título francés de la franquicia City Hunter, así como el nombre localizado francés del protagonista Ryō Saeba. Albatros Film distribuye la película en Japón.
El escritor, director y estrella de la película, Philippe Lacheau, dijo que estaba encantado cuando Hojo le hizo el cumplido final después de aprobar el guión de la película – Hojo dijo que el guión y la historia de la película eran fieles a su manga. El propio Hojo señaló que gracias a la película anime de febrero City Hunter: Shinjuku Private Eyes y ahora esta película live action, este año se ha convertido en el "Año de City Hunter". Añadió que la película de Lacheau es una comedia de acción emocionante y conmovedora, llena del amor del director.
El Live Action está protagonizado por Philippe Lacheau como Nicky Larson. Tarek Boudali y Élodie Fontan también protagonizan la película. Philippe Lacheau y Pierre Lacheau escribieron la película junto al escritor y actor Julien Arruti.