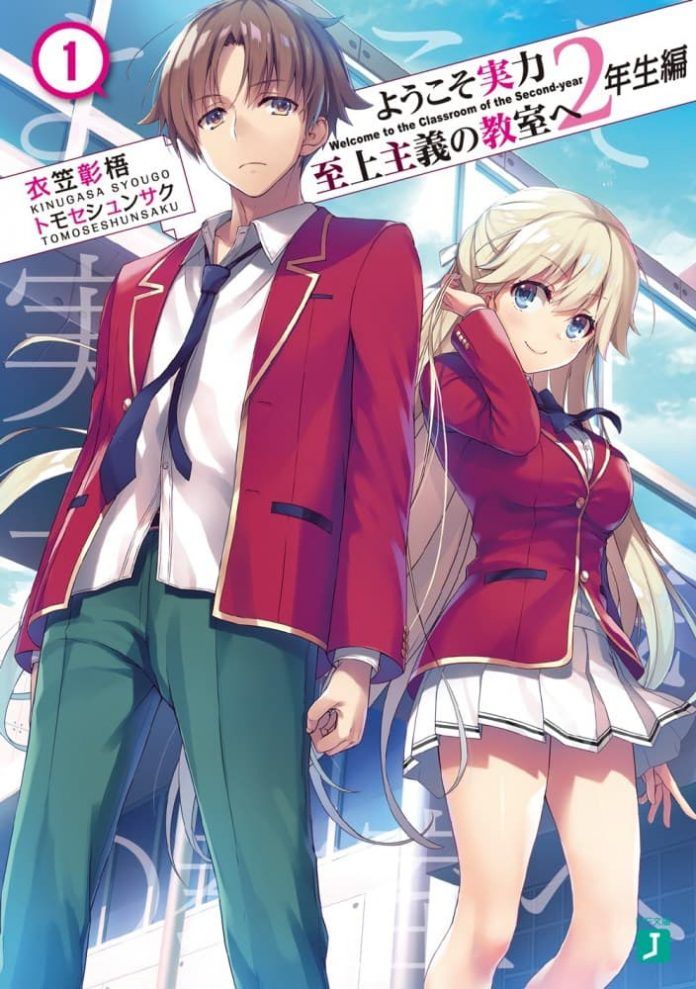 Los protagonistas de la novela ligera Yōkoso Jitsuryoku Shijō Shugi no Kyōshitsu e (Classroom of Elite) Kiyotaka, Horikita, etc., ya están en el 2º año, y la numeración de la novela ligera ha vuelto al volumen 1, ahora es el primer volumen del 2º año como lo muestra en la portada:
El titulo completo de esta nueva saga es: Youkoso Jitsuryoku Shijou Shugi no Kyoushitsu e: Ninensei-hen (Classroom of the Elite: Second-Year Arc)
Tambien hay nuevos personajes de primer año, la chica de la portada de arriba junto a Kiyotaka es una de las nuevas estudiantes.
De acuerdo con la sinopsis de este volumen, los estudiantes de segundo año tendrán un examen en el que se unirán al personal de primer año por medio de un emparejamiento, y si obtienen una puntuación por debajo de la media, sólo los estudiantes de segundo año serán expulsados.
Esta es una situación tensa desde el principio.
Además, parece que Kiyotaka tiene que identificar cuál de los estudiantes de primer grado viene de la Sala Blanca, de lo contrario será expulsado inmediatamente.
Tendremos todos los detalles cuando salga el volumen.
A continuación se muestra un tapiz extra del segundo volumen de ese primer año.