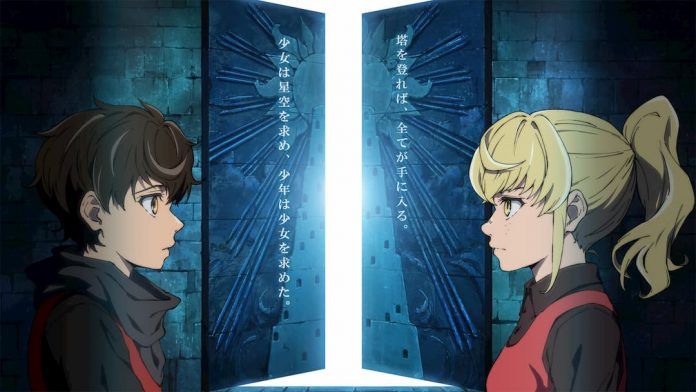 Se ha revelado que se está produciendo una adaptación a serie anime del Manhwa Tower of God (Lee Jong-hui) de SUI.
Programado para debutar en abril de 2020 está ahora en línea su sitio web oficial con la imagen promocional que puede ver arriba.
El manhwa comenzó a ser lanzado en la WEBTOON NAVER de Corea en 2010 y ha estado disponible en Japón en LINE desde 2018. Se ha traducido a 28 idiomas y ya tiene más de 4.500 millones de visitas en todo el mundo.
Tower of God es una historia sobre Baam, un chico que pasa la mayor parte de su vida atrapado bajo una torre, con la joven Rachel como su única compañía. Un día Rachel decide que ya no puede estar atrapada en esta misma vida de siempre, siempre quiso llegar a las estrellas, verlas de cerca y para ello necesita entrar en la torre y dejar atrás a Baam.
Cuando Rachel entra en la torre y deja atrás a Baam, Baam está descontento y va tras ella, pero no la encuentra. El portero de la torre, una extraña criatura con una sonrisa maquiavélica, informa a Baam que Raquel ya ha subido, y va tras ella embarcándose en un gran viaje.