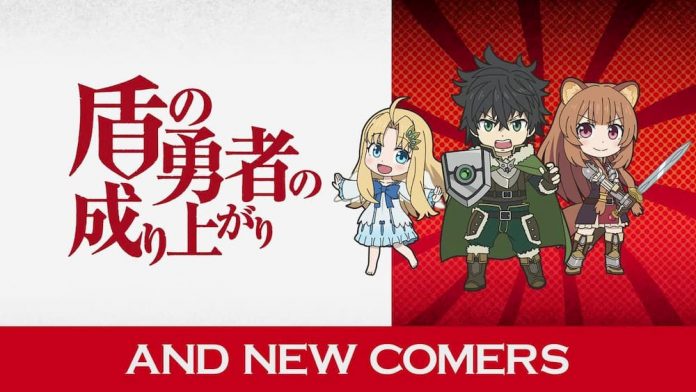 Naofumi, Raphtalia y Filo estarán en Isekai Quartet 2
El sitio oficial del Isekai Quartet ha revelado hoy que la 2ª temporada tendrá a los personajes de la novela Tate no Yuusha no Nariagari (The Rising of the Shield Hero) de Aneko Yusagi.
Isekai Quartet 2 debutará en la televisión en enero de 2020. Naofumi, Raphtalia y compañía se unen a los personajes de los animes Overlord, Kono Subarashii Sekai ni Shukufuku o! (KonoSuba), Re: Zero y Youjo Senki
La animación está a cargo de Studio Puyukai (Kaiju Girls, Lord Marksman y Vanadis, Pure Purea Desu Overlord), la dirección y la historia son de Minoru Ashina (Kaiju Girls, Pure Purea Desu Overlord) y el diseño del personaje es de Minoru Takehara.
En la historia del anime, un misterioso botón aparece de repente un día, y los personajes que lo pulsaron han terminado en un nuevo mundo.
Las cuatro franquicias juntas tienen más de 16 millones de copias impresas y más de 500.000 copias combinadas de discos Blu-ray y DVD. Las cuatro novelas ligeras son "isekai" (otro mundo), y cada una ha inspirado adaptaciones para el manga y el anime.