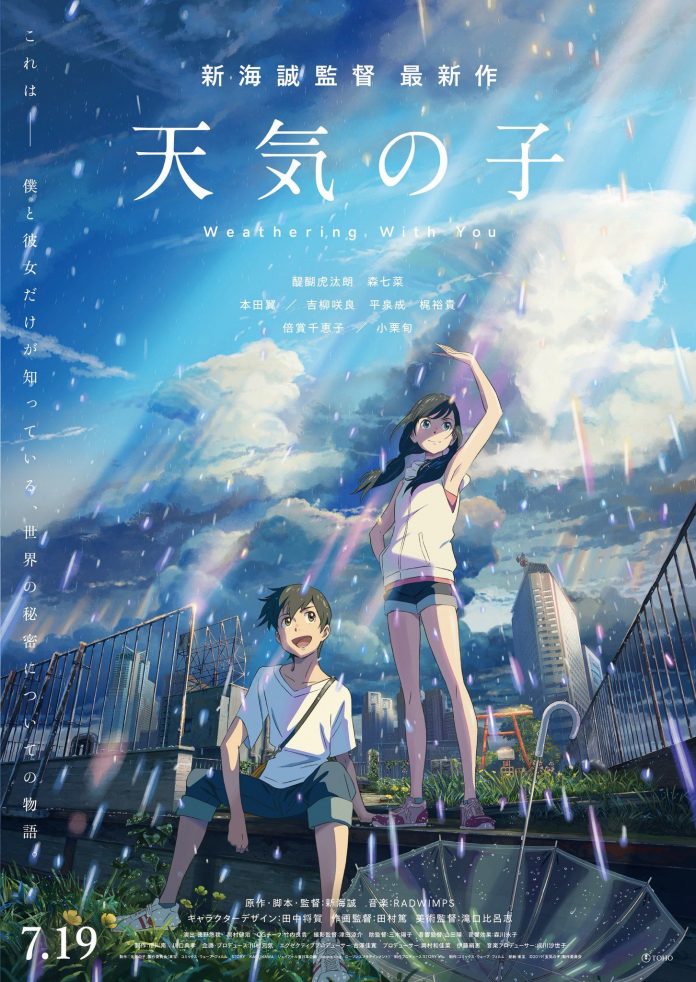 Tenki no Ko, la nueva película del director y guionista de Your Name, ha superado los 4 billones de yenes (cerca de 36 millones de dólares) en 11 días, convirtiéndose en un gran éxito de taquilla.
Las últimas películas en conseguirlo fueron Your Name, del mismo director, en 2016, y The Winds Rise, de Ghibli, en 2013. Your Name alcanzó los 3,8 millones de yenes en 2 semanas, y The Winds Rise 3,3 millones. Es decir, Tenki en Ko, por ahora, está por encima de ambos.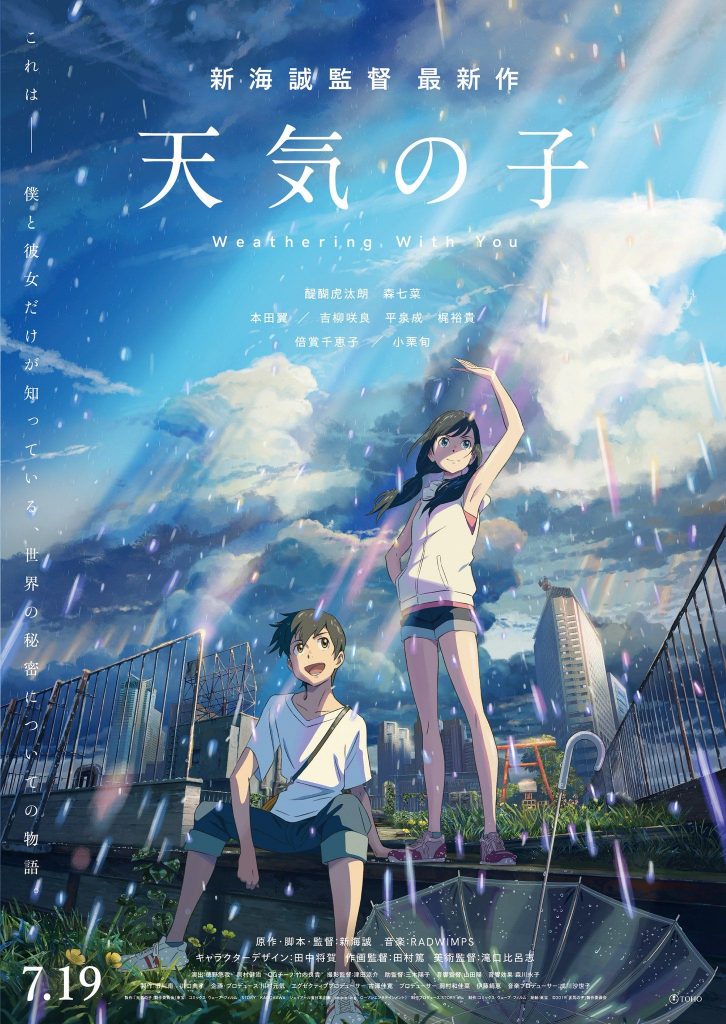 Con esto, Makoto Shinkai ha aplacado su segundo mega hit consecutivo, con la certeza de que la película alcanzará un lugar en el top 10 de la taquilla más alta de todos los tiempos en Japón en unas pocas semanas más. La pregunta es sólo dónde se quedará hasta que la película salga en la cartelera, y si llega al top 5 (tiene que llegar a los 16 millones para eso). Recordar que Kimi no na Wa fue el primero en la lista de los dos.
El director dice que ya está pensando en la próxima película.
Las 10 taquillas más grandes de Japón:
1. "Spirited Away" (El viaje de Chihiro) (2001/30.1 million yen)
2. "your name." (2016/25 million)
3. "Howl's Moving Castle" (2004/19.6 million)
4. "Princess Mononoke" (1997/19.3 million)
5. "Bayside Shakedown 2" (2003/17.35 million)
6. "Ponyo" (2008/15.5 million)
7. "The Wind Rises" (2013/12.02 million)
8. "Antarctica" (1983/11 million)
9. "Bayside Shakedown 2" (1998/10.1 million)
10. "The Adventures of Chatran" (1986/9.8 million)