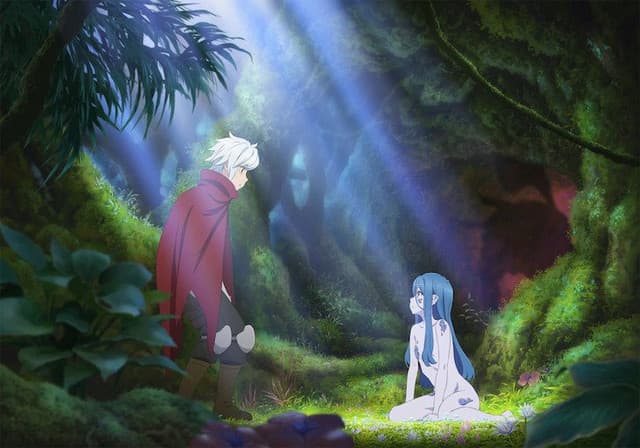 Se ha estrenado un teaser trailer e imagen promocional de la tercera temporada de Danmachi. Se estrenará en julio de 2020 y se titula Dungeon ni Deai o Motomeru no wa Machigatteiru Darō ka III (Is It Wrong to Try to Pick Up Girls in a Dungeon? III). En el video se revela que el tema de apertura será responsabilidad de Yuka Iguchi.
Dungeon ni Deai o Motomeru no wa Machigatteiru Darō ka III tiene animación del estudio J.C.Staff, la dirección es de Hideki Tachibana, el diseño de personajes es de Shigeki Kimoto, el guión es de Hideki Shirane, la dirección de sonido es de Jin Aketagawa, la música es de Keiji Inai y la producción es de EGG FIRM y SB Creative Corp.
7月より放送開始予定の「ダンまちⅢ』ティザーPVが公開‼️
ダンまちⅡの最終話の少し登場した新キャラ・ウィーネの新カットも入っています?#danmachi pic.twitter.com/JMhJGHdXrK

— 『ダンまち』シリーズ アニメ公式 (@danmachi_anime) March 22, 2020
Tenemos de regreso a todo el cast de seiyuu:
Yoshitsugu Matsuoka como Bell Cranell
Inori Minase como Hestia
Maaya Uchida como Liliruca Burde
Yoshimasa Hosoya como Welf Crozzo
Chinatsu Akasaki como Mikoto Yamato
Haruka Chisuga como Sanjōno Haruhime
Saori Hayami como Ryū Lyon
Saori Ōnishi como Aiz Wallenstein
La novela Danmachi de Fujino Ōmori fue adaptada en 2015 para una serie de anime por el estudio J.C.Staff. La novela Spinoff Danmachi: Sword Oratoria fue adaptada para una serie de anime en abril de 2017 también con animación del estudio J.C.Staff.
La historia de la novela tiene lugar en la ciudad de los laberintos, Orario. Bell Cranel es un aventurero novato que aspira a "tener un fatídico encuentro con una persona del sexo opuesto". Un día, durante una aventura, es atacado por un Minotauro. Cerca de la destrucción, es salvado por un aventurero de élite, Aiz Warenstein. Se enamora de ella a primera vista, y comienza a tratar de convertirse en un aventurero a su nivel. Más tarde, conoce a Hestia, una diosa apodada "Diosa Lolita", por su estatura, que se enamora de él.