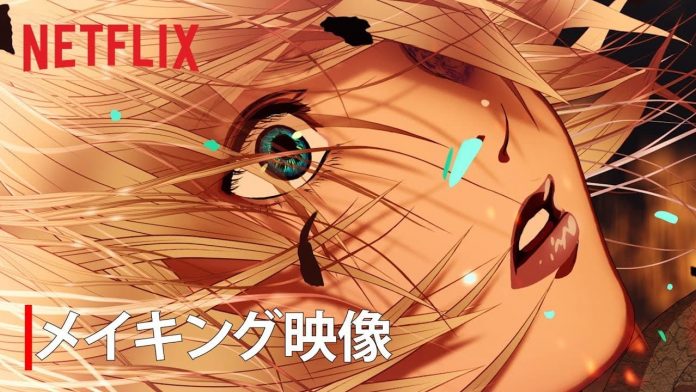 Sol Levante, el anime HDR de 4K resultante de la colaboración entre Netflix y Production I.G (Ghost in the Shell: Stand Alone Complex, Eden of the East, Napping Princess), debutará en esa plataforma de streaming el 23 de marzo de 2020.
check out everything coming to Netflix US in March: pic.twitter.com/hYQPjIMxBZ

— See What's Next (@seewhatsnext) February 19, 2020
Este proyecto experimental se centra en explorar la mayor parte de la tecnología de animación y el proceso creativo que existe actualmente dentro de una producción de anime.
A continuación puede ver un vídeo del making-of con entrevistas con el director Akira Saitoh, el director de arte Hisashi Ezura, el ingeniero de tecnología creativa de Netflix Haruka Miyagawa, el director de adquisición de contenidos de Netflix John Derderian, y el presidente y director general de Production I.G. Mitsuhisa Ishikawa. Las entrevistas con Miyagawa y Derderian están en inglés.
Netflix anunció en enero de 2018 que ha formado una amplia alianza comercial con Production I.G. y los estudios de animación Bones. Netflix comenzó a emitir la serie de anime B: The Beginning de la producción I.G. en todo el mundo simultáneamente en marzo de 2018, y se promete una segunda temporada.