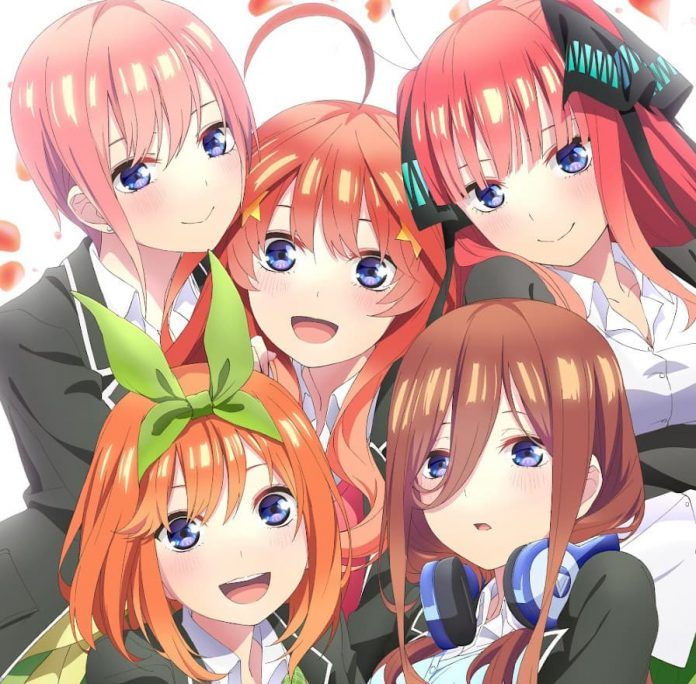 El número 12 de este año de la revista Kodansha's Weekly Shōnen Magazine anunció el miércoles que la segunda temporada del anime de The Quintessential Quintuplets (Gotōbun no Hanayome) se estrenará en octubre en TBS y otras cadenas.
La temporada tiene el título Gotōbun no Hanayome ∬ (The Quintessential Quintuplets ∬). El sitio web oficial del anime también reveló un video promocional y visual para el anuncio.
Kaori (Endro~!, Yuyushiki, How to keep a mummy) está dirigiendo la nueva temporada, reemplazando a Satoshi Kuwabara. Keiichirō Ōchi regresa de la primera temporada para supervisar los guiones de la serie. El estudio de animación Bibury (Azur Lane, Grisaia: Phantom Trigger) está animando la segunda temporada, reemplazando a Tezuka Productions.
Todos los seiyuus regresan para esta segunda temporada.