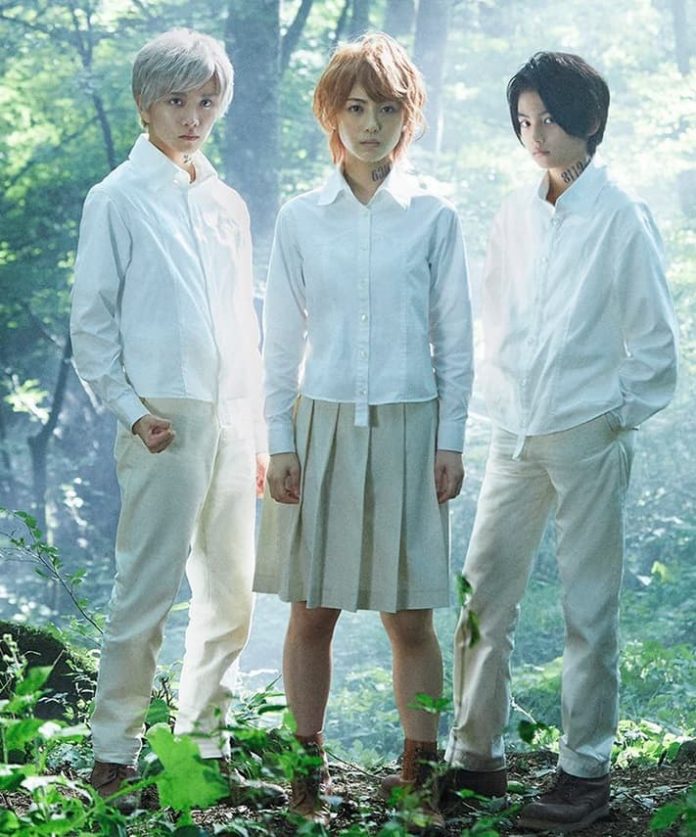 La gran mayoría de los fans se sorprendieron cuando ayer se anunció que el manga The Promised Neverland (Yakusoku no Neverland) de la escritora Kaiu Shirai y la ilustradora Posuka Demizu se adaptará a un live action. Mira el resto de la noticia aquí
La actriz de 19 años Minami Hamabe, que interpretará a Emma, habló en su twitter sobre cómo se sentía al participar en la película.
映画『約束のネバーランド』にて
エマ役を演じることになりました。
原作がずっと大好きで、この作品の実写化への難しさは、好きだからこそ感じました。沢山の方に楽しんでいただけるように、色んな壁にきちんと向き合い、作品をつくっています。あと少し撮影は残っていますが最後まで精一杯頑張ります pic.twitter.com/Z34sMzhgVJ

— 浜辺美波 (@MINAMI373HAMABE) September 27, 2019
En The Promised Neverland, interpreto el papel de Emma. Siempre me ha encantado el manga original. Por amarlo, sentí la dificultad de adaptarlo a una película de acción en vivo. Para que mucha gente se divierta, hemos trabajado en esta película mientras nos enfrentamos a muchos retos con sinceridad. Algunas escenas todavía no están terminadas, y haré todo lo que pueda hasta el final.
Minami Hamabe ya es una veterana de las adaptaciones de películas de acción en vivo en las que ha participado:
Meiko "Menma" Honma en AnoHana (2015)
Saki Miyanaga en Saki (2016-2018)
Ayuha Samaru en Sensei Kunshu (2018)
Yumeko Jabami en Kakegurui (2018-2019)
Previsto para debutar en el invierno de 2020, la dirección esta a cargo de Yūichirō Hirakawa (live action de ERASED, Rookies), Jyo Kairi (live action de My Little Monster y ERASED) de 13 años interpreta a Ray y Rihito Itagaki (musical Show By Rock!!!) de 17 años interpreta a Norman.
La película cambiará la regla de la historia de que los huérfanos tienen que "embarcarse" entre los 12 y los 16 años.