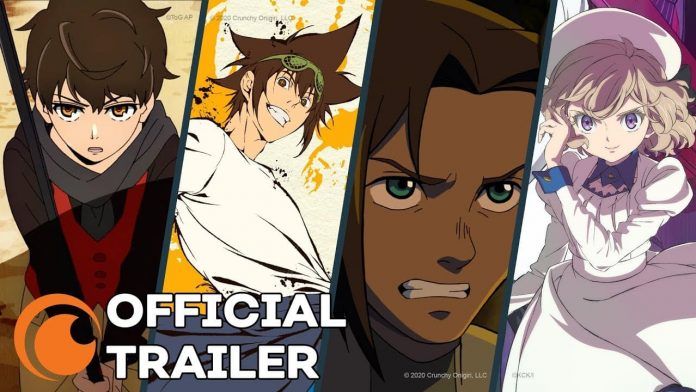 Anunciado originalmente en agosto de 2019, Crunchyroll reveló que la adaptación al anime de The God of High School y Noblesse forma parte de su primer Crunchyroll Originals y que debutará en esa plataforma de streaming a finales de este año con la animación del estudio MAPPA (Dororo, Yuri!! on Ice, In This Corner of the World, Rage of Bahamut Genesis) y Production I.G respectivamente.
En la descripción de Crunchyroll podemos leer:
Un Crunchyroll original, basado en "The God of High School", creado por Yongje Park y publicado por WEBTOON. Esta serie llena de acción sigue la historia de los estudiantes guerreros que participan en un torneo épico, luchando con fuerzas extraídas directamente de los dioses y descubriendo una siniestra conspiración en el camino. Para el ganador, el cumplimiento de su más secreto deseo.
Una producción de Crunchyroll & WEBTOON, basada en la serie "Noblesse", creada por Jeho Son y Kwangsu Lee y publicada por WEBTOON. En esta obra de fantasía, un poderoso y noble vampiro despierta después de 820 años de sueño y se ve a sí mismo en medio de la civilización moderna. Con nuevos aliados, se enfrenta a peligrosas aventuras para luchar contra una organización secreta y revelar detalles de su pasado.