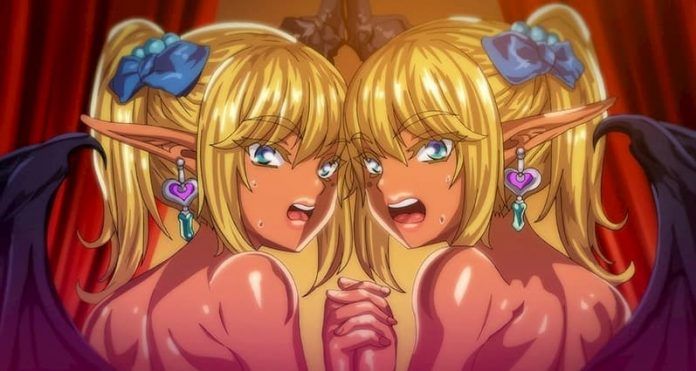 Febrero fue un mes loco con toda la histeria en marcha… pero menos para nosotros que nunca salimos de casa.
Muchos expertos concuerdan en que el mes de Febrero 2020 estuvo marcado por la vanilla. No fueron solo estrenos vanilla en su totalidad pero este mes estuvo dominado claramente por este genero. Sin más dilación, esta es la lista de los mejores títulos anime hentai de febrero 2020

Episodios: 2
Transmitido: Enero 2020 – Febrero 2020
Chii-chan está teniendo una vida dura, ya no puede volver a sus días de colegiala normal, y todos los días es profanada por su gordo y sudoroso tío. Claro, ella era una perra con él y le consiguió sólo postres, pero Chii-chan convirtiéndose en la esclava sexual de su tío de por vida tiene un aspecto positivo, es bueno mostrar que su querido tío fue lo suficientemente amable para esperar hasta que Chii-chan alcance la edad legal antes de violarla. Eso al menos merece algún grado de respeto, señor.
Chii-chan Kaihatsu Nikki ha terminado y en general, el show es su chantaje estándar de hentai anime. Es decir, nada que destaque, la experiencia es agradable y digna gracias al aprobado estilo de animación del estudio T-Rex: puedes oler cada gota de sudor, ver cada hebra de vello púbico y saborear cada desagradable fluido corporal que sale de cada orificio. Y por último, no hay mucho más que competir contra Chii-chan Kaihatsu Nikki, por lo que éste se lleva el quinto puesto.

Episodios: 8
Transmitido: Enero 2020 – Febrero 2020
Nuestra historia continúa con Kazushi follándose a sus amigas de la infancia cada vez que tiene la oportunidad. Cuatro episodios de Overflow para febrero es genial, incluso si ignoras el mismo ritmo predecible. Cada episodio alterna entre Ayane y Kotone, y por lo que parece, Kazushi favorece más a Ayane. ¿Hubo una escena de trío para terminar la serie? Bueno, no… Overflow terminó abruptamente yendo hacia el final del status quo de todas las cosas… en un puto anime hentai. Pero sí, Overflow termina en el episodio 8 y la serie fue decepcionante en general. Si estabas guardando tu carga especial para el majestuoso trío que nunca sucedió, te dejo mi F.
A pesar de todo, Overflow fue divertido mientras duró con un ritmo predecible, hermosos diseños de personajes y maravillosas escenas de sexo de vainilla. Cada episodio es muy corto, lo que hace que sea una buena serie para disfrutar cuando tienes 7 minutos de sobra. ¿Abrumadora? Absolutamente. ¿Disfrutar? Puedes apostar que sí.

Episodios: 2
Transmitido: Febrero 2020
Itsuki y una chica llamada Hosokawa se refugian de la lluvia en el cobertizo del gimnasio de la escuela, y ya sabes a dónde va esto. Hosokawa es una taciturno, que nunca reacciona a nada y eso molesta a Itsuki porque quiere comunicarse con la chica, especialmente cuando están en una situación muy incómoda. Así que para obtener una respuesta o una reacción de Hosokawa, Itsuki coge un pincel y le hace cosquillas a Hosokawa, y continúa haciéndole cosquillas a la chica que no responde hasta que las cosas se le escapan de las manos.
El episodio 2 "Quiet Girl" es una gran experiencia de hentai anime, aunque sea de vainilla. Al igual que el episodio 1, la escena de sexo del episodio 2 de Lovely Heart está bien hecha y no es ofensiva con el típico chico atascado con la chica en el escenario de la habitación, y la chica, Hosokawa, es muy atractiva y sumisa. Aunque no estamos seguros de que Hosokawa esté clasificada como una loli, pero tal vez sólo parezca pequeña porque Itsuki es un tipo muy grande. De todas formas, Lovely Heart está animado por el estudio New Generation (Serie Toshidensetsu y Shoujo Ramune), así que es muy difícil ignorar este anime hentai. El único problema del episodio 2 de Lovely Heart es que sólo hay una escena de sexo y es una maldita lástima porque Hosokawa es una chica hermosa. Si estás buscando mucho sexo, no temas porque la siguiente entrada podría ser la que buscas.
Episodios: 1+
Transmitido: Febrero 2020 – En curso
Bienvenidos al Palacio Místico de las Cortesanas, un lugar donde toda forma de vida y sexualidad pueden cruzarse. Este establecimiento tiene mujeres de varias razas trabajando como cortesanas y esperamos que encuentre una mujer que satisfaga sus deseos más salvajes.
El Episodio 1 contiene 3 escenas de sexo con chicas demoníacas de varias razas, y podemos ver como la historia se desarrolla a través de los ojos del protagonista sin rostro y silencioso. La única trama real que encontramos en Youma Shoukan e Youkoso es que el héroe es difícil de satisfacer y tiene los ojos puestos en la recepcionista/corteza demoníaca en entrenamiento. Cogerse a alguien que tiene poca experiencia es un precio valioso en sí mismo y eso explica por qué el héroe está interesado en la recepcionista en primer lugar, tal vez.
El Studio T-Rex es uno de los actuales estudios de animación hentai de primer nivel, pero tiene su cuota de hentai anime malo y un estilo visual que apenas cambia, por lo que o bien es imposible confundir una producción T-Rex con el estilo de otro estudio, o bien es difícil distinguir la diferencia de un hentai a otro. Youma Shoukan e Youkoso es inconfundiblemente un T-Rex de estudio y las cosas que se esperan de ellos como el estilo artístico muy detallado, una gran animación y colores muy sólidos.
Episodios: 2+
Transmitido: Enero 2020 – En curso
Las aventuras de Orc Dick-sensei continúan mientras bombea constantemente semen a la princesa elfa Iris Thea Eaderlindt cuando y dondequiera que tengan la oportunidad, ya que los elfos tardan un tiempo en quedar embarazadas debido a su constitución biológica. Para facilitar las cosas para que el sensei y la princesa copulen en privado y sin interferencias, Iris convoca a su guardaespaldas Aegis para que vigile y erija barreras mágicas para que ningún humano o semi-humano las note. Además, Aegis proporciona apoyo al sensei siempre que su impulso sexual orquestal no se esté apagando, cuando Iris se desmaya y no puede mantener el ritmo y el sensei sigue siendo duro como una roca, Aegis está cerca para proporcionarle cogidas de tetas y mamadas para calmar a la bestia. Sin embargo, no hay sexo real, porque Iris es la única elfa calificada para la reproducción.
Enjou Kouhai The Animation, a simple vista, parece un anime hentai hecho por el estudio PoRO debido a su estilo artístico, pero si miras de cerca, notarás que el anime tiene una animación engañosamente grande, especialmente en las escenas de mamadas. Lo que es de esperar de un anime hentai hecho por el estudio Majin, el mismo estudio que hizo Euphoria y hentai de la década 2010, Kuroinu: Kedakaki Seijo wa Hakudaku ni Somaru. Por supuesto, el nivel de pulido que se encuentra en Kuroinu no está presente en Enjou Kouhai The Animation, pero la calidad de las escenas de sexo están más pulidas que cualquier otra producción de PoRO. Lo cual es triste porque PoRO debería dejar de aferrarse al éxito de su serie Oni Chichi y evolucionar. Aparte de eso, el episodio 2 de Enjou Kouhai The Animation es muy bueno y las escenas del trío son muy agradables de ver.
---
Hubo un total de 10 títulos de hentai que salieron en febrero, solo 5 entraron en esta lista pero haremos unas menciones honorificas:
Meltys Quest es áspero para ser agradable, pero creemos que el anime refleja la producción de bajo presupuesto del eroge en la que se basó.
Aisei Tenshi Love Mary Akusei Jutai The Animation parece que un montón de internos la hicieron en una semana, pero si te gusta profanar a las chicas mágicas, entonces tal vez lo disfrutes. ¿Beso y abrazo? No hablamos de las adaptaciones de anime hentai de mierda del estudio Queen Bee.
¿Nozoki Kanojo y Shakuen no Eris? Las cosas de PoRO no son del todo malas porque el estilo de arte es presentable, es sólo que las escenas de sexo carecían de ese factor de oomph, si entiendes lo que quiero decir.
¿Qué opinas del mes de febrero? ¿Algún titulo que se haya quedado en tus favoritos? ¡Déjalo en los comentarios!