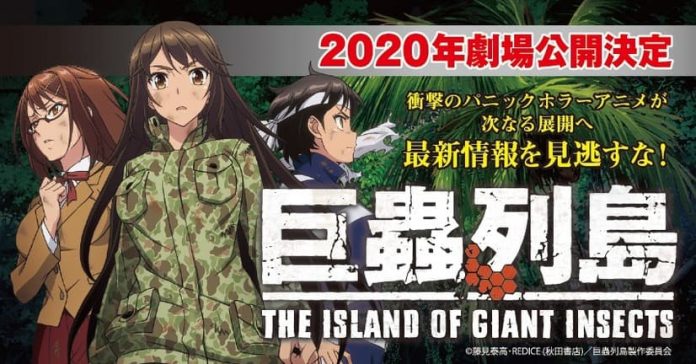 En la proyección especial de The Island of Giant Insects (La isla de los insectos gigantes), que se llevó a cabo en la Crunchyroll Expo de este año, se reveló que la serie de manga obtendría una película de animación completa que se estrenaría en Japón en algún momento en el año 2020.
Un video de 65 segundos de duración que presenta a los personajes y a los insectos gigantes contra los que se enfrentarán fue compartido con el público, lo que debería despertar el apetito de los fanáticos del horror en todo el mundo.
La OVA salió en junio con el sexto volumen de manga compilado y Crunchyroll planea transmitirlo a todo el mundo fuera de Asia en una fecha posterior no especificada.
La historia de terror sobre supervivencia sigue a un grupo que estaban volando a algún lugar para una excursión escolar cuando su avión se estrelló. Los sobrevivientes del accidente se encuentran en una isla desierta gobernada por insectos gigantes que no temen convertir a los humanos en su próxima comida.