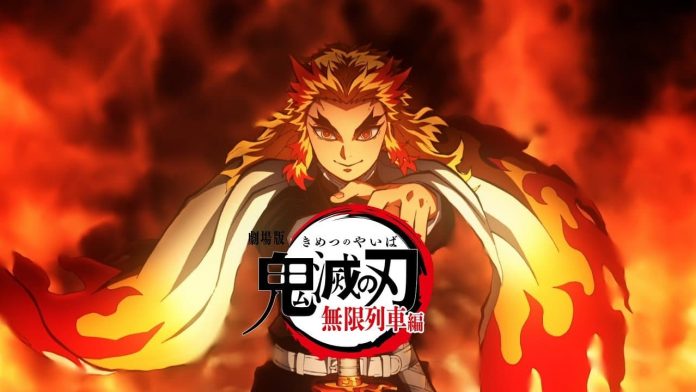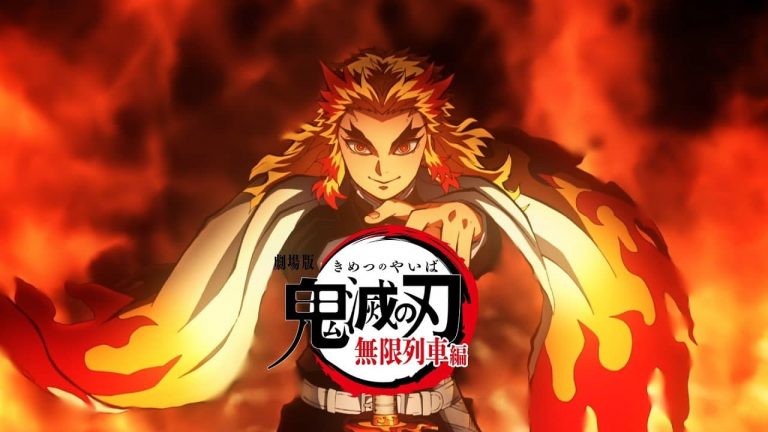 El episodio 26 y final de Kimetsu no Yaiba anunció con un teaser al final que una secuela en formato película, Kimetsu no Yaiba: Mugen Ressha-Hen (Cazador de demonios: Kimetsu no Yaiba: Arco del tren de los demonios), está en producción.
El Arco del Tren de los Demonios es el séptimo arco en la historia de Kimetsu no Yaiba. Pasando del capítulo 52 al 66, en la historia, Enmu está a cargo de matar a Tanjirou Kamado para ascender a su puesto. Tanjirou, Zenitsu e Inosuke compran billetes para el Tren Infinito en busca de Kyoujourou Rengoku, el pilar de la llama.
Rengoku les informa que fue enviado a matar a un demonio y que no puede ayudarles en su búsqueda de información sobre la danza del Dios del Fuego. El grupo, impresionado por sus habilidades, le pide que los convierta en sus Tsugoko (sucesores de los pilares) y Rengoku está de acuerdo.
Además, la adaptación a una serie de anime aumentó las ventas de manga que ahora tiene más de 10 millones de copias, un aumento de 4 millones de copias en sólo 4 meses.
 Tanjirou es un niño de buen corazón que vivió en paz con su familia como vendedor de carbón. Su vida normal cambia completamente cuando su familia es asesinada por demonios. La única otra superviviente, la hermana menor de Tanjirou, Nezuko, se convirtió en un feroz demonio. Para devolver a Nezuko a la normalidad y vengarse del demonio que mató a su familia, los dos emprendieron un viaje. De un joven talento, comienza una historia de aventuras de sangre y espadas!
Haruo Sotozaki (Tales of Zestiria the X, Tales of Symphonia the Animation) vuelve a dirigir la película en ufotable (Fate/Zero, Kara no Kyoukai, Katsugeki: Touken Ranbu). Akira Matsushima (Maria Watches Over Us, Tales of Zestiria the X) regresa como diseñador de personajes.
El elenco que regresa incluye:
Natsuki Hanae como Tanjirō Kamado
Akari Kitō como Nezuko Kamado
Hiro Shimono como Zenitsu Agatsuma
Yoshitsugu Matsuoka como Inosuke Hashibira
Satoshi Hino como Kyōjurō Rengoku