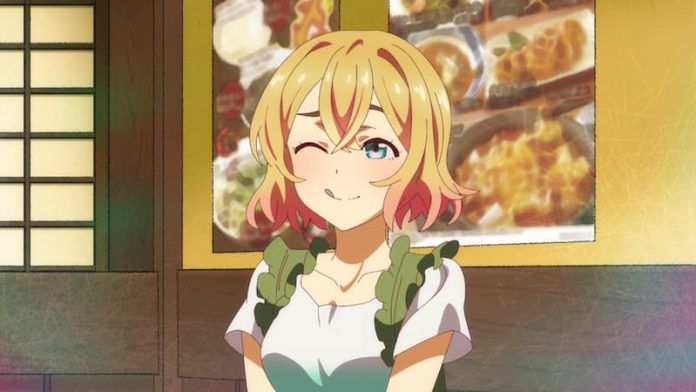 En el anime de Kanojo Okarishimasu hay una chica llamada Mami que empezó saliendo con el protagonista pero rompió con él después de un mes y cuando él aparece con una nueva novia, ella empieza a querer que rompan. Es sabido que a los fans no les gusta para nada este personaje.
El 11 de agosto se anunció que el anime tendrá un doblaje americano:
Fall in love with the Rent-a-Girlfriend English Dub starting on 8/28!! ?

? More: https://t.co/nJzX6BAL1h pic.twitter.com/dtPv1dURde

— Rent-A-Girlfriend (@rentgirlfriend) August 11, 2020
Laura Stahl hará la voz de Mami, y según ella, comenzó a recibir mensajes de odio después del anuncio.
I'm sorry. I'm sure you have a great performance, too. I've been attacked a few times by randos for playing Malty in Shield Hero. Some people really refer to me by no other name but 'Bitch' (relevant to Malty). If you EVER want to talk about this/vent, I'm here for you, Laura.

— Faye Mata ? (@FayeMata) August 12, 2020
"Ayer anuncié Kanojo Okarishimasu, sé que mi personaje no es genial, es la antagonista, es un dispositivo de la historia, el doblaje aún no ha salido, no podemos esperar hasta entonces para enviarme mensajes diciéndome lo horrible que soy?
Es mi cumpleaños".
Y entonces Faye Mata respondió:
"Lo siento, sé que hiciste una gran actuación, fui atacada varias veces por varios usuarios por hacer de Malty en "Shield Hero". Algunas personas se refieren a mí como "perra" (refiriéndose a Malty), si quieres hablar de ello, estoy aquí.
¿Qué clase de retraso tienen estos fans?