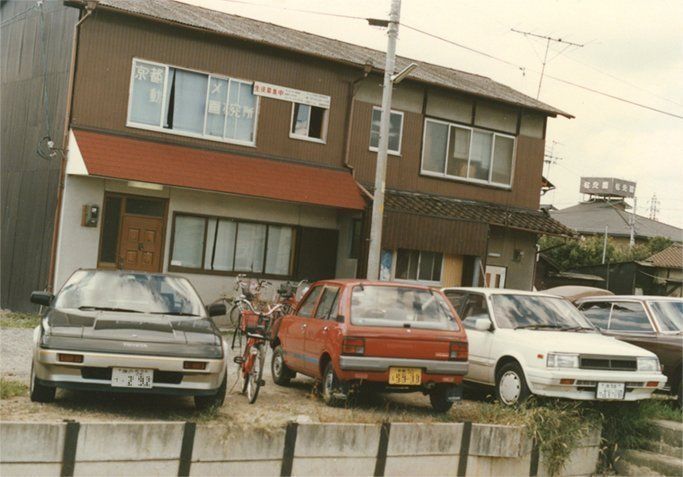 Este post será una recopilación de historias que encuentre en twitter o diferentes webs japonesas sobre KyoAni y el incendio. Se irá actualizando conforme conozca nuevas historias.
El arte que sobrevivió
El sitio de Bushun publicó un artículo sobre una ilustración que sobrevivió al incendio en el estudio de KyoAni, esta ilustración estaba en el tercer piso del edificio y no fue quemada, la foto de arriba muestra la ilustración en una de las ventanas del tercer piso.
El Héroe que salvó a 4 personas
Un joven que trabaja en la construcción civil apareció en la televisión dando una entrevista, esto porque ayudó a 4 personas del estudio a escapar del lugar con una tubería de alcantarilla, desafortunadamente no pudo acercarse debido al peligro.
KyoAni en los años 80
Una persona que trabajó en Kyoto Animation entre 1986 y 1987 publicó fotos en su twitter mostrando cómo era el estudio en ese entonces.
Compartió su historia y cómo era trabajar en Kyoto Animation cuando empezó, cuando todavía trabajaba.
Dijo que al principio a la gente no le gustaba que el estudio estuviera en Kioto porque estaba lejos de Tokio. Más fotos abajo:
Flores en cines de Estados Unidos
Somebody left flowers im this close to tears pic.twitter.com/C4C1U3p5xt

— erin @ support kyoani (@ottermochi) 19 de julio de 2019
Según algunas personas en Twitter, como la persona de arriba, la película de Hibike Euphonium se está proyectando en los Estados Unidos, y en el caso de arriba, alguien dejó flores debajo del estandarte de la película de Hibike.
Según otras personas, en otros cines la gente terminó haciendo cosas similares.
La Carta de KyoAni
小学生だったころ犬夜叉で京アニを知って、池田晶子さんの描かれる絵柄が大好きで、ファンレターを送ったらあるとき突然お返事がきて本当に嬉しかった。貰ったお手紙は十数年たった今でも宝物です。どうかご無事でいて欲しい… pic.twitter.com/UnA2cIlPwg

— めいち (@Meichi_i) 18 de julio de 2019
"Conocí a KyoAni a través de Inuyasha* y me encantaron las ilustraciones de Shoko Ideka, así que escribí una carta de fans cuando estaba en lo básico.

Me alegré mucho cuando recibí una respuesta, guardé esta carta durante 10 años y sigue siendo un tesoro para mí hoy en día, así que espero que esté segura en algún lugar.
Condolencias del Distrito Comercial de Demachiyanagi KyoAni
うさぎ山商店街こと桝形商店街から、京都アニメーションさまへ。 pic.twitter.com/dD5qBEBovE

— 出町座 (@demachiza) 19 de julio de 2019
La calle comercial de Demachiyanagi ofreció sus condolencias a Kyoto Animation por el evento, lugar que inspiró a Usagiyama, que es el nombre del sitio comercial del anime del mercado de Tamako,
Los fans lloran durante la reproducción de la película
La película Free! Movie 3: Road to the World  – Yume está en los cines japoneses y los fans la van a ver, un fan en particular dijo que cuando ella fue a ver, ella y otras personas lloraron durante la película.
El llanto era aún más fuerte cuando comenzaron los créditos, dice que estaba preocupada por el personal y su seguridad.