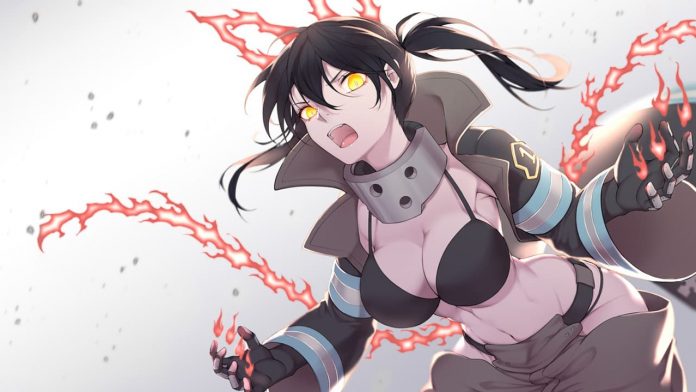 Un mal comienzo para los bomberos que apagan el fuego con más fuego.
Todos sabemos que con la aparición del streaming el número de ventas por volumen de DVD/BD de una serie de anime ya no tiene el peso que tenía antes, pero las cifras de ventas de la adaptación a una serie de anime del manga En no Shouboutai (Fire Force) de Atsushi Ohkubo siguen siendo sorprendentes.
Fire Force es tomada como una de las grandes series de anime de la temporada de verano, su primer volumen DVD/BD fue lanzado el 27 de septiembre y sólo se vendieron 107 copias. Estas cifras siguen siendo parciales y están sujetas a corrección, pero siguen siendo muy bajas para la primera semana de publicación.
En comparación, el primer volumen de la serie de anime Kimetsu no Yaiba vendió 17.606 copias, el primer volumen de la serie de anime The Promised Neverland (Yakusoku en Neverland) vendió 1.217 copias y el primer volumen de la serie de anime Tate no Yuusha no Nariagari (The Rising of the Shield Hero) vendió 2.172 copias.
La animación está a cargo de David Production (JoJo's Bizarre Adventure, Cells at Work!), la dirección es de Yuki Yase (Nisemonogatari), la historia de Gakuto Haishima y el diseño de personajes de Hideyuki Morioka (Kizumonogatari).
Fire Force comenzó a publicarse en 2015 en la revista Weekly Shōnen y la historia se desarrolla en Tokio.
Poseídos por demonios, la gente comenzó a incendiarse espontáneamente, lo que dio lugar a la creación de un equipo especial de bomberos: la Fuerza de Fuego, lista para combatir rápidamente la combustión espontánea dondequiera que ésta se produzca.
El equipo está a punto de recibir una incorporación muy especial: Shinra, un joven que tiene el poder único de correr a la velocidad de un cohete, dejando atrás las famosas "huellas de demonios" (y destruyendo sus zapatos en el proceso). ¿Podrá la Fuerza de Fuego descubrir el origen de este extraño fenómeno? ¿O la ciudad será completamente destruida por el fuego?