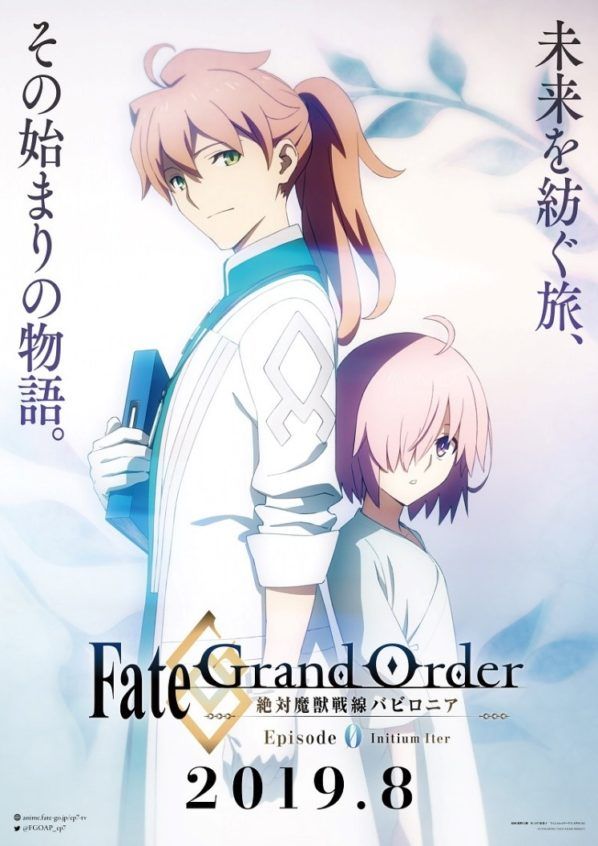 El episodio fue mostrado en un evento. Fate/Grand Order: Zettai Majuu Sensen Babylonia se estrenará en octubre de 2019 y presentará animación de CloverWorks.
El sitio web oficial de Fate/Grand Order: Zettai Majuuuu Sensen Babylonia, la adaptación al anime para TV de la historia del juego para smartphones Fate/Grand Order "Dai Nana Tokuiten Zettai Majū Sensen Babylonia" (Order VII: The Absolute Frontline in the War Against the Demonic Beasts: Babylonia), ha revelado durante el evento Fate/Grand Order Fes. 2019 ~Parque de Caldea~ celebrado este sábado (08/03) en Japón, que el anime tuvo una muestra sorpresa del "Episodio 0" titulada "Episodio 0 Initium Iter" y se centra en  Romani Archaman y Mashu Kyrielight. El equipo de producción también reveló un visual del episodio.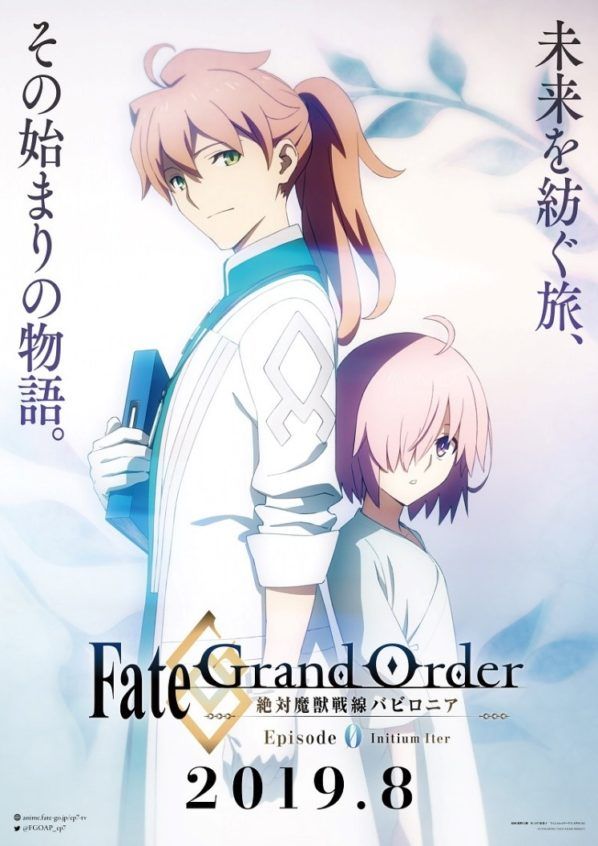 No hay información sobre si este episodio 0 será transmitido por las televisiones japonesas o si estará disponible a través de los servicios de streaming en Japón.
El anime se estrenará en las televisiones japonesas en octubre, en la temporada de otoño de 2019.