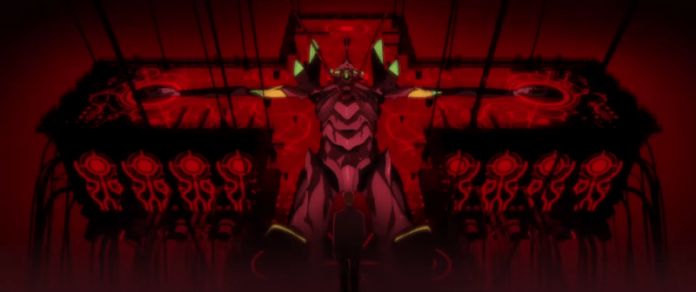 La primera película de Rebuild of Evangelion se estrenó en 2007,  más de una década después, después de muchos retrasos, la última película de la serie, Evangelion 3.0 + 1.0 finalmente tiene un tráiler, y llegará a las salas de cine en Japón en junio de 2020.
Las películas de Rebuild of Evangelion son reinterpretaciones de la serie original. Mientras que la primera película todavía se acerca a la trama del anime, las últimas son una desviación radical de la historia original. Sin embargo, si hay una constante universal en el mundo de Evangelion, es ésta: Shinji lo va a pasar mal.
La última película de la serie, la extrañamente titulada Evangelion 3.0 + 1.0, por fin tiene un trailer.
El enigmático trailer consiste principalmente en tomas largas de criaturas CGI y Evangelions sobre un fondo rojo premonitorio. También tiene algunos cortes rápidos de texto u otros caracteres. Lo más interesante, cerca del final, es ver una breve imagen del personaje Kaworu, que no salió ileso de la última película.