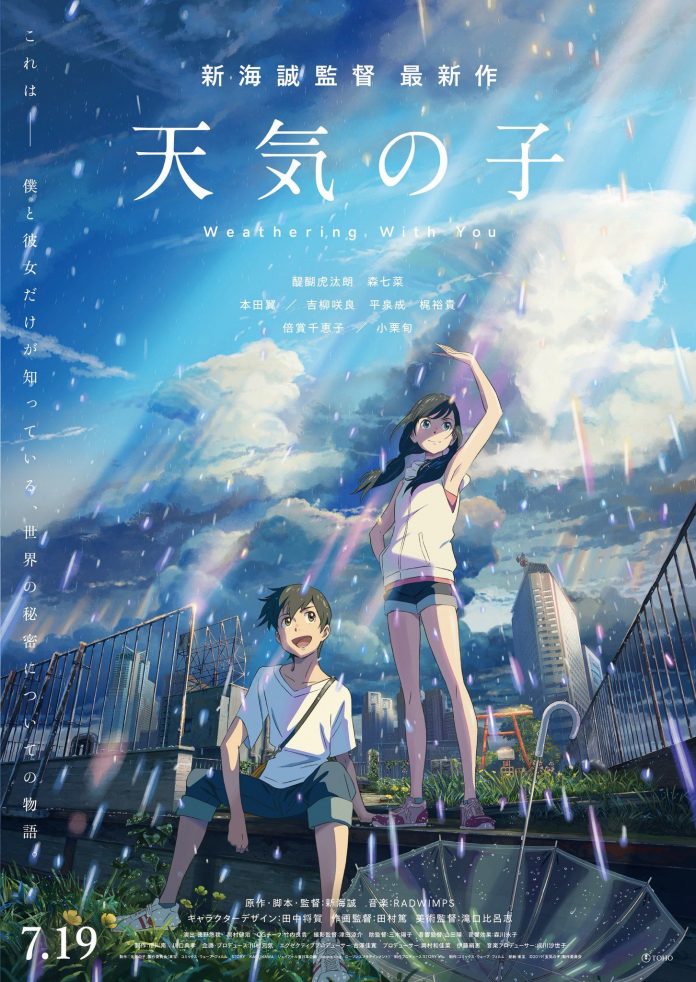 El grupo RADWINPS ha publicado en su cuenta oficial de Youtube la versión completa de "Ai ni Dekiru koto wa Mada Arukai", la canción de Tenki no Ko (Weathering with you)
También se anunció que el álbum oficial de la película se estrenará hoy, junto con el estreno de la película en los cines japoneses.
El álbum tiene 26 canciones, y se puede comprar a través de iTunes.
Sinopsis de Tenki no Ko (Weathering with you)
Un estudiante deja la isla donde nació y se traslada a Tokio, donde rápidamente termina sin dinero para vivir. Desesperado, vive sus días aislado, hasta que finalmente encuentra un trabajo como escritor para una revista de ocultismo desconocida.

Curiosamente, después de empezar este trabajo, el tiempo empezó a llover todos los días, hasta que conoció a una chica llamada Hina, una persona superdotada que vive una vida feliz junto a su hermano. También tiene una cierta habilidad: el poder de detener la lluvia y despejar el cielo.