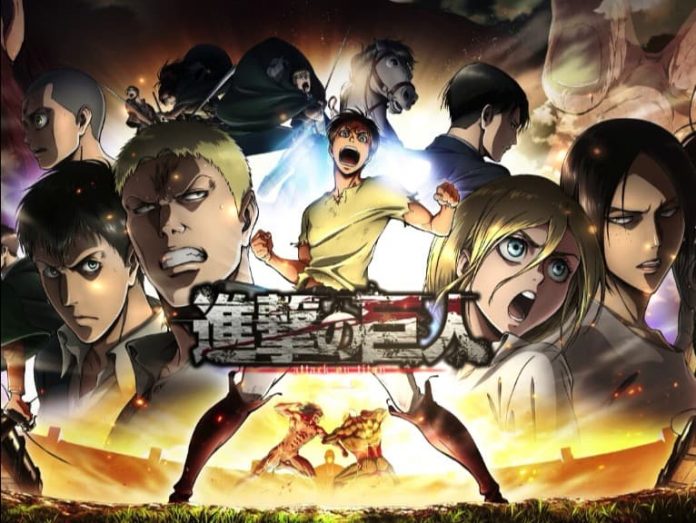 Empieza una nueva temporada y nuevos animes llegan. Cada vez que terminas un anime o simplemente te entran ganas de ver uno nuevo te surge la misma cuestión: "quiero empezar un gran anime nuevo pero teniendo miles de programas diferentes y más de 50 nuevos programas por temporada, no sé cuál ver".
Tienes dos opciones, preguntarle a un amigo, o simplemente ir a Google y buscar "anime popular en Japón" o "anime de moda en Japón".
El segundo método no es tan eficiente. Los resultados de los motores de búsqueda no son del todo exactos.
Bueno, en este post, te voy a hablar de cuatro rankings que los japoneses utilizan.
Estos rankings te ayudarán a encontrar el anime que es popular en Japón en este momento.
Antes que nada, este post va en serio. No es joda. Aclarado esto, continuemos.
Una de las formas de saber qué anime tiene las mejores clasificaciones es a través de la empresa Video Research.
Fundada en 1962, Video Research es una empresa que mide los rankings de televisión japoneses.
Cada semana publican rankings de televisión japoneses de anime dentro de la región japonesa de Kanto (esto incluye Tokio).
Si bien la web está en japones, puedes usar el traductor de google sin problema.
Sin embargo, esta clasificación tiene dos aspectos:
Los datos sólo se toman de la región de Kanto
Incluye anime de larga duración para niños como Chibi Maruko-chan o Anpanman.
Según Video Research, los anime más vistos en la región de Kanto son:
Sazae san
Detective Conan
Chibi Maruko-chan
One Piece
Doraemon
Shin-chan
MIX
Gegege no Kitaro
Star Twinkle PreCure
Detectibe Butt
AniKore es un sitio web que mide las clasificaciones de anime específicamente en Japón. Su misión es ayudarte a encontrar un anime que valga la pena ver para que pierdas menos tiempo en programas que no te gusten.
Su sitio web es bastante intuitivo. Puedes ver el anime más popular de Japón en primavera, verano, otoño e invierno.
También puede filtrar por TV Anime, peliculas de animes y OVAs.
El anime más popular en Japón actualmente es:
Kimetsu no Yaiba
Kono Oto Tomare!
ONE PUNCH MAN 2
Isekai Quartet
Hitoribocchi no Marumaru Seikatsu
Sarazanmai
Bungou Stray Dogs 3 temporada
Sewayaki Kitsune no Senko-san
Carole & Tuesday
En cuanto a peliculas el ranking actual es:
Sound! Euphonium the Movie: Oath's Finale
Girls & Panzer: Saishuushou Part 2
Aobuta Movie
PROMARE
Kōtetsujō no Kabaneri movie
Otro excelente ranking de anime es Akiba Souken.
En esta página puedes filtrar según el género. Por ejemplo, acción, comedia, fantasía, etc. El problema es que los votos por los más esperados tambien cuentan en el ranking final.
Por ejemplo, los mejores anime de acción que se emiten actualmente en Japón son:
Vinland Saga
Cop Craft
Kemurikusa
Bungou Stray Dogs
ONE PUNCH MAN 2
Nicovideo
Nicovideo es el youtube japonés. También tienen un gran ranking de anime.
Si no lo sabías, la mayoría de los japoneses ven anime a altas horas de la noche. El "prime time" del anime es entre las 00:00 y las 02:00.
En mi opinión, esta clasificación es la más exacta. Muestra el anime más popular que se transmite específicamente durante el horario de máxima audiencia del anime.
Según Nicovideo, la lista de los más recomendados (tanto en emisión o no) son:
Kimetsu no Yaiba
Arifureta
Kiratto Pri Chan
Tejina-senpai
YU-NO
Machikado Mazoku
O Maidens in Your Savage Season
Freej
Re:Stage! Dream Days♪
Fire Force
Mientras que en la pasada temporada de Invierno 2019, los animes más populares fueron:
The Promised Neverland
Mob Psycho 100
Dororo
That Time I Got Reincarnated as a Slime
Rascal Does Not Dream of Bunny Girl Senpai
The Rising of the Shield Hero
Sword Art Online
Y  bien, ¿qué anime estás viendo de esta temporada?