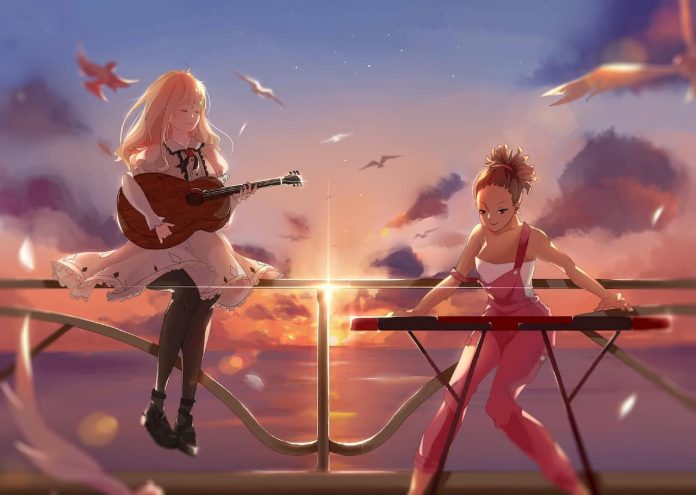 Puedes ver el anime completo aquí: Ver Carole and Tuesday Online
La cuenta oficial de Twitter para el anime de Carole & Tuesday anunció el jueves que la segunda mitad del anime (episodios 13-24) debutará a nivel mundial fuera de Japón en Netflix el 24 de diciembre. El episodio final del programa se emitió esta semana en Japón.
La primera mitad de la serie de anime de 24 episodios se estrenó mundialmente en Netflix el 30 de agosto.
El anime se estrenó en el bloque de programación +Ultra de Fuji TV el 10 de abril. El programa también se estrenó en Netflix esa misma semana sólo en Japón, con nuevos episodios transmitiéndose los jueves en Netflix.
La serie marca el 20º aniversario de BONES y el 10º aniversario de Flying Dog.
Shinichiro Watanabe (Cowboy Bebop, Kids on the Slope, Terror in Resonance) fue el director supervisor del programa, Motonobu Hori dirigió el anime y Tsunenori Saito (Blast of Tempest, Sword of the Stranger) diseñó los personajes para la animación. El artista canadiense Mocky compuso la música de fondo. El personal también incluyó a Eisaku Kubonouchi (Chocolat, anuncios de "Hungry Days") como diseñador de personajes originales y a Aya Watanabe (Carnation, Josee, el Tigre y el Pez) como guionista. El anime colaboró con la marca de sintetizadores y teclados Nord y el fabricante de guitarras Gibson.