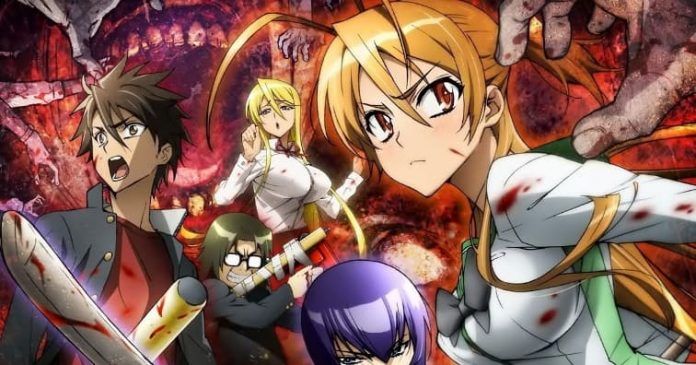 Nada duele tanto cuando terminas de leer o de ver algún anime o manga y te enteras que o bien, no hay continuación o si la tiene pero aún no tiene fecha. O peor aún, solo está disponible en japones. Pero hay algo peor, saber que el autor de aquella obra no podrá darle un final porque ya no está en este mundo. Aquí una recopilación de estos trágicos casos en los que no podemos hacer nada.
Phoenix, por Osamu Tezuka
Tezuka consideraba a Phoenix como el trabajo de su vida, pero no pudo completarlo porque murió en 1989. La historia de Phoenix se cuenta en varias historias separadas, pero involucran la reencarnación y la búsqueda de la inmortalidad.
Debido a la forma en que funciona el manga, ya ha ganado adaptaciones para animes y OVAs.
Itazura na Kiss, de Kaoru Tada
El 11 de marzo de 1999, el autor Kaoru Tada murió en un accidente doméstico. Mientras se mudaba con su esposa e hijo, terminó golpeándose la cabeza en una mesa de mármol y murió de hemorragia cerebral.
En ese momento estaba publicando el manga de Itazura na Kiss, que nunca logró terminar. En 2008 el manga fue adaptado al anime con 25 episodios así como varias adaptaciones para series live action.
Zero no Tsukaima de Noboru Yamaguchi
A Yamaguchi le diagnosticaron cáncer en 2011, y sabiendo esto intentó terminar la novela ligera de Zero no Tsukaima, pero debido a las varias cirugías que tuvo que hacer, no pudo escribir el final él mismo. Murió en 2013, a la edad de 41 años.
Lo que dejó fueron notas sobre cómo terminaría la historia, la novela ligera fue finalizada, pero escrita por Yū Shimizu (autor de Seirei Tsukai no Blade Dance) basada en las notas del autor original.
Kaze no Stigma, de Takahiro Yamato
En 2009, el editor Fujimi Shobo anunció que Takahiro Yamato había fallecido, dejando la novela ligera de Kaze no Stigma sin terminar. Cuando murió, la historia sólo tenía 6 volúmenes publicados y 5 volúmenes más de historias cortas.
Para 2007 la novela había ganado una adaptación anime.
Dreaming Machine, por Satoshi Kon
En 2010, Kon fue diagnosticado con cáncer de páncreas, y debido a esto desapareció de los medios de comunicación. La muerte de Kon sólo se conoció un tiempo después cuando su familia compartió un mensaje explicando lo que había pasado.
Kon estaba en ese momento trabajando en la producción de la película Dreaming Machine, y después de su muerte la producción se paralizó. Masao Maruyama, productor, dijo en una entrevista que buscaba un director para completar el trabajo de Kon.
Antes de que Kon muriera, el guión, el storyboard y parte del fotograma clave estaban listos, así que buscó a alguien que pudiera imitar el trabajo de Kon, porque esta era su película, nunca encontró a nadie así.
La película nunca se estrenó.
Trinity Blood, por Sunao Yoshida
Yoshida fue el autor original, que publicó la novela ligera de Trinity Blood, que ganó una versión de manga y anime.
Murió de un bloqueo pulmonar antes de poder terminar la historia de la novela ligera. Estuvo cerca de terminarlo y dejó unas notas sobre cómo terminaría la historia. Algo parecido con lo que paso con Zero no Tsukaima.
Shindere Shōjo to Kodoku na Shinigami, por Masaki Himura
En 2015 el personal de Gangan Online anunció que Masaki Himura había fallecido después de un largo período de lucha contra el cáncer.
Himura estaba publicando el manga de Shindere Shōjo to Kodoku no Shinigami, que dejó sin un final, una historia triste es que Himuro quería dar un último mensaje a sus lectores antes de morir, pero no pudo hacerlo a tiempo.
A Himura se le diagnosticó cáncer en 2013, y ese mismo año anunció que el manga estaría en pausa.
Hatena Illusion y Marchen Madchen, de Tomohiro Matsu
Tomohiro Matsu, cuyo verdadero nombre era Takahiro Narimatsu, murió a la edad de 43 años el 2 de mayo de 2016, debido a un cáncer.
El primer volumen de Hatena Illusion salió en 2014, y el segundo en 2015, pero Matsu murió antes de completar la serie. Dos volúmenes más fueron liberados después de su muerte.
Actualmente la serie tiene una nueva versión, llamada Hatena Illusion R, dos volúmenes han sido lanzados hasta ahora.
Marchen Madchen fue la última serie en la que Matsu trabajó, se las arregló para escribir justo antes de morir en 2016. El primer volumen fue lanzado en 2017, y en 2018 ganó un anime.
La novela está actualmente escrita por StoryWorks.
MM!, de Akinari Matsuno
Akinari Matsuno murió repentinamente el 18 de abril de 2011. En ese momento estaba publicando la novela ligera de MM! una comedia romántica sobre un masoquista.
Debutó como escritor al ganar un concurso de MF Bunko J en 2005 y MM! fue su segunda serie, que inspiró un anime en 2010.
Highschool of the Dead, de Daisuke Satou
Daisuke Satou fue el creador del manga "High School of the Dead". Murió el 22 de marzo de 2017 sin haber terminado el manga, aunque ya había dejado la obra en el paréntesis.
Según el ilustrador de manga Shoji Sato, dijo en una entrevista que es imposible terminar la historia, dejando el manga sin un final para siempre.