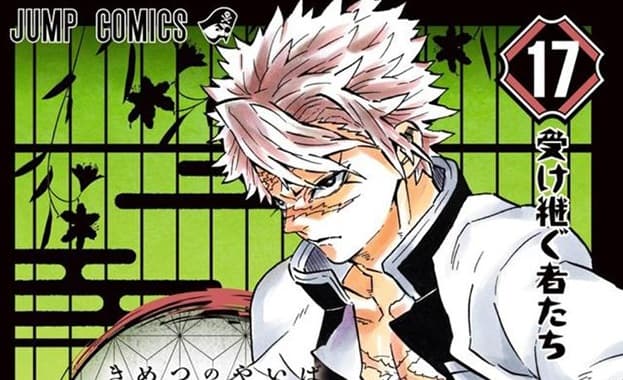 Kimetsu no Yaiba es una de las obras que marcó el 2019, su serie de anime fue bien recibida, su primer volumen DVD/BD vendió más de 17.000 copias y su segundo más de 12.000, y el manga explotó en ventas, superando los 10 millones de copias.
El mangaka Koyoharu Gotouge aprovechó el lanzamiento del volumen 17 del manga para dejar un mensaje de agradecimiento a los fans.
Muchísimas gracias. Esto es Gotouge.
Se publicó el volumen 17.
La batalla se está volviendo cada vez más dura.
Lo siento cuando mi personaje favorito se lastima y siento fatiga.
Así que esto es algo que no quiero hacer.
Pero este es el mundo donde los personajes tienen que luchar por sus vidas.
Seguiré escribiendo con mi mejor esfuerzo hasta el final.
Muchas gracias por su continuo apoyo.
La animación de la serie de anime de Kimetsu no  Yaiba está a cargo del estudio ufotable (Fate/Zero, Kara no Kyoukai, Katsugeki: Touken Ranbu), la dirección es de Haruo Sotozaki (Tales of Zestiria the X, Tales of Symphonia the Animation) y el diseño del personaje es de Akira Matsushima (Maria Watches Over Us, Tales of Zestiria the X).