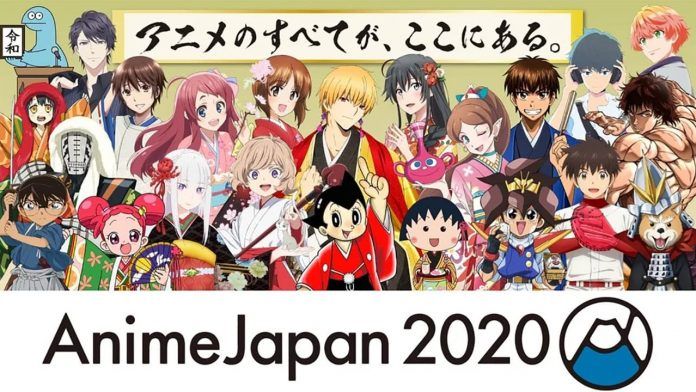 Días atrás, apareció la posibilidad de que esto ocurriera y ahora con Japón cerrando sus escuelas debido al Covid-19 (nuevo coronavirus) se confirmó oficialmente la cancelación de AnimeJapan 2020, uno de los mayores eventos de anime del mundo que tendría lugar del 21 al 24 de marzo en el Tokyo Big Sight.
En el anuncio podemos leer:
AnimeJapan 2020, Family Anime Festa 2020 cancellation.
Due to the novel coronavirus outbreak and the call from the Japanese government to cancel large-scale events, but above all thinking about the health of our visitors and everyone involved, we have decided to cancel the event. pic.twitter.com/oNoKhs4SrB

— AnimeJapan 2020 Official English Account (@aj_overseas) February 27, 2020
En vista del reciente brote de coronavirus (COVID-19) y del llamamiento del gobierno japonés para cancelar los grandes eventos que se celebrarán el 26 de febrero, pero sobre todo pensando en la salud y la seguridad de nuestros visitantes y de todos los que participan en el evento, hemos decidido cancelar el AnimeJapan 2020 y la Family Anime Festa 2020.
Lamentamos profundamente a todos los aficionados al anime que esperaban con impaciencia la edición de este año y a todas las fiestas que se preparaban para el evento, sin embargo, se llegó a la conclusión de prevenir la propagación de la infección.
Le agradecemos su comprensión y cooperación en este asunto.
Inmediatamente después del anuncio, el sitio web oficial de AnimeJapan anunció que se reembolsarán todas las entradas para el evento y que los visitantes deberán volver al sitio web el 6 de marzo para obtener más detalles sobre cómo obtener los reembolsos.
En el evento hay noticias prometidas sobre el Shingeki no Kyojin 4 y Bleach.
AnimeJapan (antes conocida como Feria Internacional de Anime de Tokio) es una feria anual que se celebra en el centro de convenciones Big Sight en Odaiba. Es la principal convención de la industria de la animación japonesa y uno de los mayores eventos relacionados con la animación en el mundo. En AnimeJapón participan varios cientos de empresas japonesas y extranjeras de producción de cine y televisión, así como productores de juguetes, juegos y software.